Certificate of Cloud Security Knowledge (CCSK) training course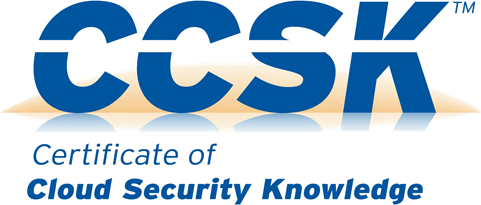 Get the skills to manage information security in the cloud with our Certificate of Cloud Security Knowledge (CCSK) training course.
By attending our two-day course, you'll get the skills to identify security threats and best practices for securing the cloud. You will also learn how to assess, build, and secure a cloud infrastructure through a series of hands-on/practical exercises.
From cloud security fundamentals to a detailed description of cloud computing, this course will give you the knowledge required to take the CCSK exam* and get certified status.
Duration: 2 days
Price: $1,950
Duration: 3 days w/labs
Price: $2,450
To register or for more information, contact us.
Who should attend?
This course is designed for IT professionals whose roles are/involve:
Cloud computing
Cloud migration
IT and information security management
Network administration
Chief Information Officer (CIO)
Chief Information Security Officer (CISO)
What will I learn?
Understand Cloud architecture
Understand infrastructure security for the cloud
Understand managing cloud security and risk
Understand data security for cloud computing
Understand application security
Understand Identity and Access Management (IAM) for cloud computing
Understand cloud security operations
Understand how to configure security and enable MFA and basic account monitoring practically
Understand how to configure virtual networks (VPC) and implement baseline controls practically
Understand how to enable encryption and storage security practically
Understand how to implement security federation practically
How will I benefit?
Discover cloud security challenges
Be confident with cloud security fundamentals
You'll understand security threats and best practice approaches for securing the cloud
Get the knowledge required for the CSSK exam, which can help you gain certified status
What's included?
A professional training venue with lunch and refreshments (classroom only)
Official CSA CCSK materials (Provided digitally for online training)
Final exam preparation with example practice questions
Certificate of attendance
Exam voucher