IATF 16949:2016 Automotive Quality Management
IATF 16949:2016 Automotive Quality Management
Product quality throughout the automotive supply chain
Product quality throughout the automotive supply chain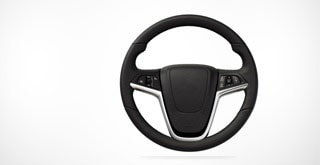 Certification to IATF 16949:2016
When you achieve IATF 16949:2016 certification you'll be able to show the automotive supply chain your commitment to quality. It's a great opportunity to celebrate your achievement, promote your business, and show that you are a trusted organization which could open up new business opportunities.
How to get certified to IATF 16949:2016
IATF 16949:2016 Quality Management System (QMS) for the Automotive industry certification should be hassle-free. You'll be appointed a BSI Client Manager, a trusted expert with relevant industry experience to your business, who can guide you through the process.