Care quality
Care quality
Improving quality and collaboration to achieve improved patient outcomes
Improving quality and collaboration to achieve improved patient outcomes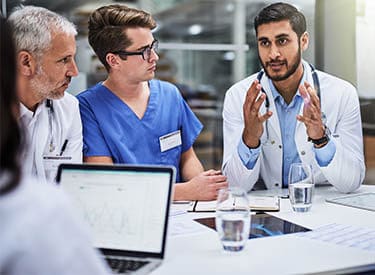 Meeting the challenges of ensuring quality of care for patients requires providers, and health and care systems to integrate care and increase efficiency, with collaboration being key. Increased collaboration across procurement functions within health and care systems can lead to greater business benefits such as cost reduction, strategic relationship development with suppliers, and better services provided to patients.
A trend in care quality is an enhanced focus and realisation on the need to improve formal management system to govern the electronic scanning of patient records. BS 10008 is the British standard of best practice that helps minimize the risks from long-term information storage and ensures the evidential weight of electronic information is protected. BS 10008 aids in understanding the legal issues around patient records and documents, whilst supporting your "duty of care" responsibilities.
For over a century, we have been the business improvement company that forges consensus and advocates best practice, through adoption of management systems, to enable organizations to turn standards of best practice into habits of excellence. Through our unique combination of expertise, we share knowledge, innovation and best practice to help health and care systems to realize their potential and embed resilience into their everyday practices to the benefit of their patients and ultimately the communities they are servicing.