From water mains to flames
In this blog, we look at some of the fire brigade equipment that can be Kitemark™ certified, which allows water to go from a mains supply to extinguishing a fire.
At strategic locations, you may have seen a cover with "hydrant" on it. This will usually hold an underground hydrant to BS 750:2012. These are permanently connected to water mains supply and are available as a Type 1 (2 part) or Type 2 (one piece) hydrant. They are expected to have a minimum installed life of 50 years and have one outlet, usually for a BS 336:2010 (clause 13) standpipe. The standpipes are lightweight and carried by the fire appliances and will have a quick connect fitting for the firefighting hose.
As an alternative, there may be an above ground (pillar) hydrant, certified to BS EN 14384:2005. These are also permanently installed into the water supply main, but often have a larger bore and may have more outlets. There are variations, but we tend to recognise these more as they are loved by American film producers, where one will often get hit during a car chase, causing a huge jet of water to spray into the air. In vulnerable locations hydrants are actually designed to break so that the water main is not damaged.
So these hydrants get the water out of the mains for firefighters, and they then need to connect the hose using a BS 336 coupling. These instantaneously connect and click onto the outlet(s) on the standpipe / hydrant. The couplings are male and female versions and are fitted to the hose ends to provide a secure and easy to use method of securing the hose to the standpipe or hydrant.
The hose itself – tested to BS 6391:2009 - is usually a type 3 hose (covered or coated) to give low absorption of liquids and good resistance to abrasion and heat. Hoses are tested to destruction in the laboratory to ensure they will perform in real life situations. They are also designed to be lay-flat and this makes them easier to roll up and store.
As an alternative to using a hand held nozzle / branch pipe to extinguish fires, the hose may be connected to a breeching inlet (BS 5041 part 3:1975) in a high-rise building. This has the same BS 336 fitting as an inlet, allowing the hose to connect to the dry-riser in a building or to recharge a wet riser system. These are installed at the ground floor and usually in a cabinet to prevent misuse or vandalism.
At each of the floors, there will be a landing valve (BS 5041 part 1 or part 2:1987), again with the all-important BS 336 fitting, where a further hose can be connected, allowing the stairwells to be kept free of hoses. The landing valves are different depending on whether the riser is wet or dry, however both can be tested and receive a Kitemark. These valves will then provide an uninterrupted supply of water to the hoses so the firefighters can continue to fight the fire.
Once the firefighting is done and the flames extinguished, the equipment can be easily disconnected and drained thanks to those quick release couplings, allowing the firefighters to replace the equipment ready for the next call-out.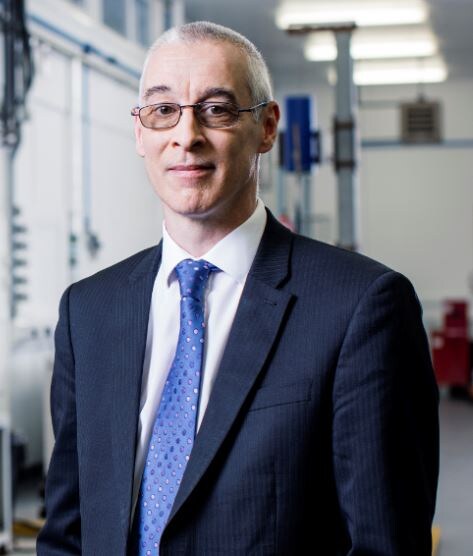 Richard Gurney BSc (Hons)
Group Certification Manager – Fire Safety Products & PED