Do your electrical products fall under the scope of RoHS?

Restriction of Hazardous Substances Directive
Any company looking to supply electrical and electronic equipment (EEE) to an EU member state must comply with the relevant sections of the Restriction of Hazardous Substances (RoHS) Regulations.
The so called "Lead-free directive" actually covers ten restricted substances. This includes Lead, but also sets levels for Mercury, Cadmium and other potentially harmful substances contained in a product.
What products does it cover?
The first wave of products falling under the scope of RoHS came into force on 2nd January 2013. Since then, household appliances, electric tools, IT, Telephones, Lighting and Toys all fall under scope of the regulation. The latest addition has been the inclusion of In Vitro medical devices which were included in July of this year.
By the 23rd July 2019 all electrical equipment not currently covered by the directive will be included.
What are the penalties for non-compliance?
In the UK, RoHS enforcement is the responsibility of the National Measurement and Regulation Office.
Whilst there have been few news stories regarding the size of fines in the same way that other Environmental breaches make the news, the real impact of RoHS non-compliance can be the loss of market access. Even the most significant fines can pale in comparison to the financial impact of a company losing the ability to export a product to EU member states.
It is also worth noting that a company can be fined for not being able to produce compliance documentation whenever the national enforcement body requests it, not just for producing a product with levels of substances that exceed the levels set by RoHS.
Where does responsibility for RoHS lie?
Whilst most companies manufacturing and selling within the EU are aware of their obligations for complying with RoHS, it is less well known in the field of importing. Specifically that if a product is imported and then repackaged and sold on under an own brand, then the importer gains the same level of responsibility as a manufacturer.
Brexit
As an EU directive, it is still to be decided if the UK government will adopt the RoHS regulation as part of UK law upon leaving the EU. However, whilst the UK remains a member of the EU, it will still be legally bound by the obligations to follow the regulation.
For British companies looking to export post-Brexit, It will still exist as a requirement for access to the European Market.
How can BSI help you to comply?
The BSI Kitemark for RoHS awareness and implementation guides you through the compliance process, and provides the basis for a robust system that protects the long-term interests of your business.
The BSI Kitemark will minimise legal and compliance risks. It provides:
Gap analysis and RoHS readiness reports
Route to focused testing and ongoing analysis based on risk using BS EN 50581:2012
Demonstrates compliance to the UK RoHS enforcement agency
Demonstrates best practice to UK and European industry
Provides certification by a trusted, independent body
For more information on the BSI Kitemark please visit: www.bsigroup.com/productcertification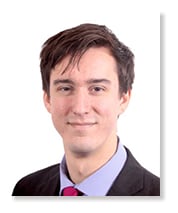 Author: Thomas Harrison
Commercial Engagement Manager