A discussion with Neil Coole
Director of Americas Food and Retail Supply Chain, BSI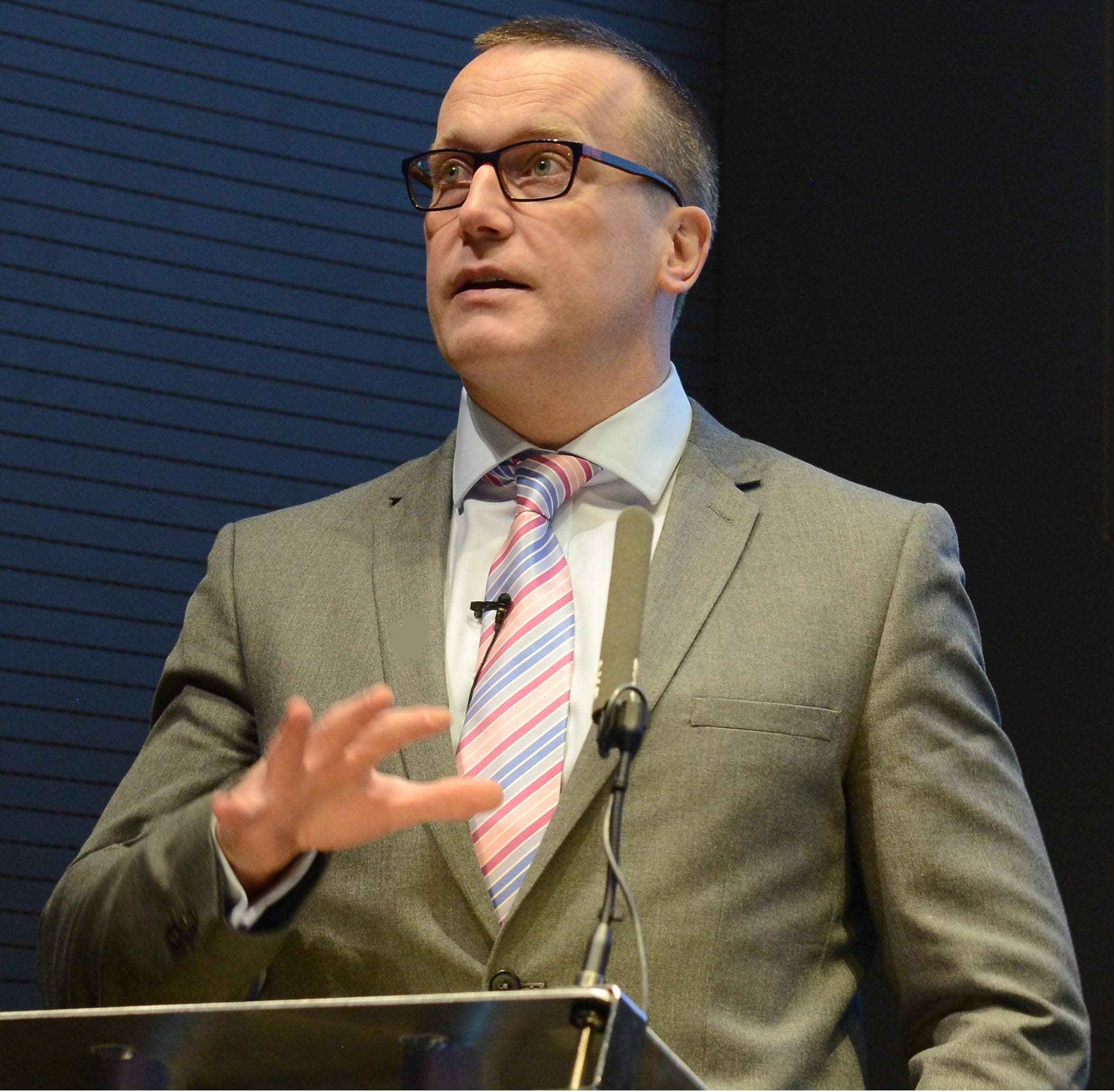 Having originally joined BSI (British Standards Institution) in January 1998, Neil Coole has had a long history with the organization. After twelve years working with BSI's Assurance Teams supporting subject matter experts with the implementation of their management systems, as well as managing key accounts both in the UK and in Australia, Neil left BSI in July 2009 and went on to work with a couple of other organizations, including BRC Global Standards (BRGS). Neil recently rejoined BSI to lead our food sector and retail supply chain services in the Americas. His extensive knowledge and background, not to mention his passion for discussing with companies "how BSI can help you," makes him a tremendous resource for food and retail organizations looking to improve their efficiencies and processes, particularly those new to food safety certifications.
Q: What's your background within the food industry?
A: I originally joined BSI in January 1998 as head of the UK Certification Sales Team where we focused on supporting clients with the training and auditing of our core management systems, such as ISO 9001 for Quality Management, ISO 14001 for Environmental Management, and OHSAS 18001 for Occupational Health and Safety Management. I was fortunate enough to work in several different areas within BSI, serving in roles such as Head of Certification Sales, Key Account Manager, and Product Development Manager for our Business Performance Standards. Each of those experiences provided me a great opportunity to learn more about the industry, our clients, and our solutions. After twelve years, I took a position outside of BSI as the Global Partnerships Director with Regus, a flexible workplace and commercial property provider, before moving back into the world of certification with BRCGS. BRCGS is one of the largest Global Food Safety Initiative (GFSI) benchmarked food safety scheme owners in the world. As part of that organization I was able to work very closely with manufacturers, retailers, and brand owners throughout the food and retail supply chain to better understand their needs, risks, and requirements. I also served as the subject matter expert in driving the important topic of food safety and quality culture excellence, which emphasizes the importance of people at all levels throughout the industry, especially focusing on the "why" behind food safety requirements, rather than just the "what." After several years managing their certification body partners, and supporting their global network of key accounts, such as Subway, Bayer, Procter & Gamble, and Walmart, I was given an opportunity to rejoin BSI to head up our food sector and retail supply chain services throughout the Americas. It has been a most welcome return to a great organization dedicated to supporting industry with current and future requirements, such as Organizational Resilience, food safety and quality culture excellence, and the circular economy.

Q: How does your background help guide your interactions with clients?
A: My background has enabled me to understand some of the key challenges facing the food and retail supply chain today, from the important topic of food safety and quality culture excellence, through to supply chain risk management, by working with brand owners, retailers, and manufacturers from the perspective of a scheme owner through to a solutions delivery partner. As BSI is responsible for originating some of the world's most adopted risk management and business improvement standards, such as ISO 9001 and ISO 14001, I am fortunate to be in the unique position of being able to work with our clients to identify what their current and future requirements are, and to be a part of an organization that has the history, expertise, and forwarding thinking vision to ensure we are able to support our clients with the solutions that best fit their needs.
Q: Where do you see the greatest opportunity for manufacturers in the food and retail supply chain? How can BSI help?
A: I see the greatest opportunity for brand owners, retailers, and manufacturers to work in partnership with BSI to shape the future of the industry through the development of new industry standards in a harmonized manner; proactively mitigating supply chain risks and impacts, utilizing our incredible software solutions to help our clients manage their risks, and by engaging with our experts to address and resolve industry challenges. I am also particularly passionate about supporting our clients on the important topic of food safety and quality culture excellence by assisting them in developing a Culture Excellence Team which helps them to measure the current culture of their organization and interpret the results, and to set a clear strategy, mission, and objectives, all of which will allow them to build a forward looking food safety and quality culture improvement program. BSI, as the leading business improvement company, is in a unique position to support our clients throughout the food and retail supply chain, from developing standards, testing products, meeting industry requirements and through to unlocking the unknown risks throughout their supply chain, all of which contributes to a more resilient organization.
To learn more about BSI's work in the food industry, as well as all the sectors we support, visit bsigroup.com.