Safe Quality Food (SQF)
Safe Quality Food (SQF)
Ensures food is prepared and handled safely
The food standard that ensures food is prepared and handled safely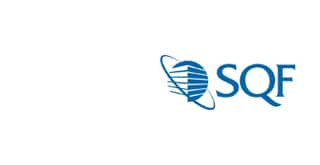 Join our on-demand webinar and gain knowledge of key changes and prepare for an audit to SQF Edition 9
The Safe Quality Food Program
The Safe Quality Food (SQF) Program is a Global Food Safety Initiative (GFSI) recognized food safety certification covering all stages of the food supply chain through industry-specific codes ranging from primary production through to food manufacturing, distribution, food packaging and retail.
The SQF Code has been recently revised to Edition 9. As the SQF Codes comprehensively cover all sectors of the food supply chain, you have the flexibility to select the most appropriate certification criteria from the following:
Primary Codes:
Other Codes:
Manufacturing Codes:
Benefits of Safe Quality Food
Certification to SQF will demonstrate your commitment to a preventative, risk-based food safety management system, with several added benefits:
Enables you to demonstrate a commitment to food safety
Conveys a degree of confidence required by consumers, retailers and buyers within the food industry
Provides buyers, consumers, government enforcement and trade agencies with justified assurance that control systems are in place to assure the safe production of food
Regular assessments help you to continually monitor your food safety system
BSI is an SQF Institute (SQFi) licensed (approved) certification body to deliver assessments against SQF. We are a recognized leader and provider of SQF certification in the USA and Australian markets. In the USA, the leading retailer, Wal-Mart, has recognized us as an approved certification body for its house-brand products.
Why BSI?
We offer a broad range of food safety certification and risk management services to help all organizations in the food supply chain achieve compliance and industry best practice to grow their business.
We're a leading food safety and certification provider with extensive auditing capacity and the capability to conduct integrated audits for a wide range of food safety standards across the entire food and beverage supply chain – including GFSI-recognized standards.
Our service solution for food safety includes certification, training, assessment and supply chain software, providing you and your customer's assurance and enabling you to manage risk more effectively.