As well as having a state of the art IoT laboratory which enables us to address the increasing risks posed by technology developments in the area of connected devices, we also offer assurance for IoT functionality through verification and the development of appropriate Kitemark schemes.
BSI has 3 levels of assurance focusing on:
BSI IoT testing, verification and certification solutions
No matter where you are on your product development journey, our team of skilled IoT professionals can support you with a range of testing, verification and certification services.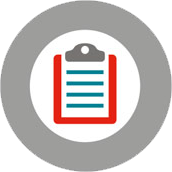 1) IoT device testing
If you are beginning your IoT product development journey, this is a great place to start. We can test to a wide range of international, national and industry standards providing an independent test report for you to use for your market needs.
This service can help provide valuable feedback on the security of product design early in the process and help accelerate and de-risk time-to-market.


2) IoT device verification
When you need independent verification of test data relating to a product we can review all your technical information and files, carry out further tests as appropriate and issue a BSI Verification Certificate.
If you are developing connected products then security should be an essential part of the design process. We work with you to verify your compliance with good practice IoT security design guidelines. Through our verification scheme, you can demonstrate that your products are secure as appropriate for their intended use.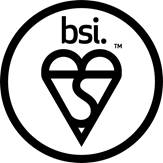 3) BSI Kitemark IoT device certification
The BSI Kitemark is the ultimate mark of quality, safety and trust. When you need to differentiate your device, enhance your reputation and boost customer confidence Kitemark certification is the logical choice.
BSI Kitemark certification proves that a device has been tested for functionality, interoperability and security as well as on an ongoing basis to make sure that standards do not slip or change over time.
How can BSI help?
At BSI we provide a comprehensive assurance service for IoT connected devices. We apply some of the latest best practice including ETSI (European Telecommunications Standards Institute), released the first globally applicable technical specification for consumer IoT security, ETSI TS 103 645. This builds on the UK government's Code of Practice for addresses cybersecurity of consumer IoT devices. Contact us to discuss your specific requirements.
Why BSI
As a global organization we have the scale and reach to support organizations large and small. We're ideally placed to independently test, verify and/or certify your IoT product, providing your first steps towards full compliance and market access to any region.