ISO 9001 Quality Management
ISO 9001 Quality Management
Continually improve with the world's most recognized quality management system standard
Continually improve with the world's most recognized quality management system standard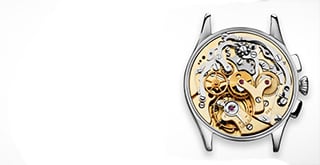 What is quality management?
ISO 9001 is the internationally recognized Quality Management System (QMS) standard that can benefit any size organization. The strength of ISO 9001 is visible in several areas. With the help of the Plan-Do-Check-Act cycle (PDCA cycle), you continuously work on improving the internal organization, while you win more business, satisfy (new) customers and be more resilient. ISO 9001 certification consists of a cycle of annual audits in which an independant Certification Body such as BSI determines whether your organization meets the requirements. When your quality management system delivers the most for your organization, the internationally recognized certificate will be issued to you.
Designed to be a powerful business improvement tool, ISO 9001 Quality Management certification can help you to:
Continually improve, streamline operations and reduce costs
Win more business and compete in tenders
Satisfy more customers
Be more resilient and build a sustainable business
Show you have strong corporate governance
Work effectively with stakeholders and your supply chain
Our customers tell us they receive significant business benefits from ISO 9001 including: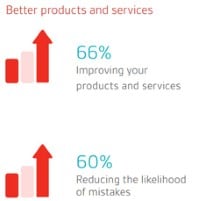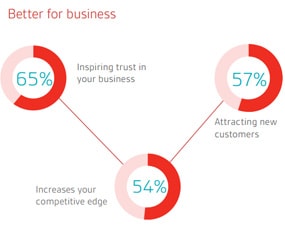 ---
ISO 9001 standard further explained
When you certify to ISO 9001 you will join over a million organizations globally who have improved their businesses with this management system standard. ISO 9001 is not only recognized internationally as the world's most widely adopted Quality Management System (QMS), it's also a powerful business improvement tool.
An ISO 9001 quality management system will help you to continually monitor and manage quality across your business so you can identify areas for improvement. Internationally, it is the quality system of choice!
Maintaining your quality management system
You can use our compliance software
We can train your (new) staff to meet your standards
We will send you newsletters to keep you up to date with the standard
You will be able to contact our industry experts if you need specialist advice
How to get ISO 9001 certification?
We understand that certification to ISO 9001 may appear daunting. Our experts are here to make sure that the process is as smooth as possible and that you gain maximum benefits, you are always free to contact us.
So whether you are just getting started with ISO 9001, you are already implementing the standard, or you are about to gain certification, we can help you to benefit from ISO 9001. Regardless of where you are in the process, BSI can help with ISO 9001 training and provide you with some helpful resources.To find out more select the stage you are at from the options below.