ISO 14001:2015 now published
There's no better time to start your transition journey
There's no better time to start your transition journey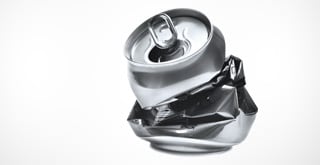 ISO 14001:2015 published
ISO 14001 – ISO 14001 – Environmental Management Systems, the world's first international environmental standard has been helping thousands of organizations to improve their environmental, sustainability and operational performance since it was first published as BS 7750 in 1992.
To ensure that ISO 14001 continue to serve organizations and maintain its relevance in today's market place, the standard has been revised. The new standard addresses the change in environmental practices, and ensures that the management system is future proof.
Companies, organizations and society have a global responsibility to grow without compromising resources for future generations. ISO 14001 was originally written with the environment in mind and that remains the priority for ISO 14001:2015.
NEW! Informative ISO transition videos
Created to help you transition to the latest ISO management system standards including ISO 9001:2015 and ISO 14001:2015, BSI clients share their perspectives about some of the key areas in the new standards. Essential viewing to help make your transition smooth and successful, they include;
The benefits of the new standards
How to prepare your transition
Top tips for your transition
All about leadership in the new standards
The ISO 14001 revision in more detail
Benefits of the new standard
Bringing the Environment and Continuous Improvement into the heart of your business
The revised standard will ensure that environmental management is now completely integrated and aligned with the business strategies of your organization. This strategic focus will result in optimizing the performance of your EMS making it more sustainable, saving money and helping preserve the world's resources for future generations.
Leadership
Greater involvement in the management system by the leadership team will ensure the whole organization will be motivated towards the organizations goals and objectives.
Improved Environmental Performance
Organizations will need to take steps to protect the environment and improve environmental performance. Good environmental management will reduce the risk of regulatory fines and can often identify opportunities to save money.
An Integrated Approach
With the new structure applicable to all new ISO management systems standards it wll be much easier to implement multiple, integrated management systems.
Revision in more detail
The new standard is based on Annex SL – the new high level structure (HLS) that brings a common framework to all management system standards. This helps to keep consistency, alignment different management system standards, offer matching sub-clauses against the top-level structure and apply common language across all standards.
The key changes in the proposed standard are:
The emphasis on leadership
The focus on risk management
Emphasis on objectives measurement and change
Communication and awareness
Fewer prescriptive requirements
Increased focus on lifecycle perspective
Now the new standard has been published, organizations will find it easier to incorporate their environmental management system into the core business processes and gain greater business benefits.
.
---