The BSI Kitemark™ for BIM Design and Construction
The BSI Kitemark™ for BIM Design and Construction
Assurance for the future
Assurance for the future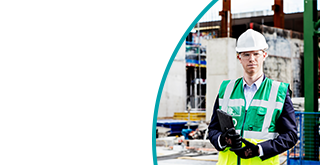 BSI Kitemark for Design and Construction
The BSI Kitemark for Design and Construction provides independent and impartial evidence that you are delivering BIM projects.
In a competitive market, the BSI Kitemark enables you to differentiate your BIM projects and prove your credentials in relation to the industry recognised standard for the design and construction phase. Plus we assess your delivery of projects to contract requirements, your measurement and monitoring of client satisfaction against the delivery of a project, and the management of your supply chain, or your role within it.
It helps you to:
Demonstrate your BIM maturity in the marketplace
Embed collaboration on BIM projects across the supply chain
Measure client satisfaction
Gain a competitive edge when bidding for BIM tenders
Interested in finding out more about BIM Design & Construction?
Sign up to find out more:
We need you to provide information about you and your business when you make an enquiry. Find out what this means in our privacy policy.
---