BS 67000 Blog
Why city resilience is the next big business continuity standard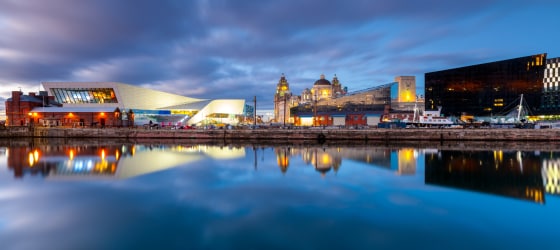 Resilience has become a much more pressing concern in recent years, hence a new British Standard on city resilience being launched this month. This blog post examines why this standard has become the next important step in business continuity.
It's forecast that by 2050 an astonishing 70 per cent of the world's population will live in cities – the highest proportion in human history. This statistic is focusing people's minds on how important cities have become and also on how potentially vulnerable they can be. Cities are where people, infrastructure, businesses and institutions converge, making them a nexus for both opportunity and risk.
Moreover, we live in a volatile world in which a number of stress factors are becoming more pronounced. These include climate change which gives rise to more extreme weather events. But also factors like congestion, automation, wealth inequality and resource depletion must be added to the mix.
In response, a lot of best practice in relation to city resilience is being developed across the globe. Contributors include the World Bank, UNISDR, UN Habitat and the OECD. For our part BSI has drawn on all these sources and in addition consulted more than 200 senior city stakeholders to produce an authoritative and practical guide to city resilience. The result is BS 67000:2019 City resilience – Guide, the world's first standard on how to build a more resilient city.
What a resilient city looks like
By "resilience", we mean "the ability to absorb and adapt in a changing environment". In the context of cities, it's both the capacity to manage shocks and carry on through short term disruption, as well as to adapt to stresses and other challenges that present themselves in the longer term.
When shocks occur in a city, the interdependent systems that enable everyday life can fail or be compromised, disrupting the services that people rely on. Severe shocks tend to hit the most disadvantaged the hardest, but their impacts generally radiate widely, imposing human and economic cost, but also in the longer term curbing growth and stifling opportunities.
It therefore follows that a resilient city is one that can mitigate the consequences of an acute shock and recover in a timely way. Resilient cities are also agile in the face of risks, can adapt and even take advantage of some of the opportunities that chronic stresses and longer term change can produce.
Why city resilience is the next big BC standard
BS 67000 is the next big business continuity standard because it's well-written and robust. It builds on the UNISDR Ten Essentials, the Rockefeller 100 Resilient Cities programme, and on real-life lessons learned. Best practice was fed in from across the globe to make this the most thorough and practical document on city resilience anywhere in the world.
In addition, BS 67000 builds on BSI's own pioneering – and evolving – understanding of BCM. We first tackled business continuity in 2003 with a guide on its management called PAS 56. There was evidently an appetite for this so the PAS was succeeded by BS 25999 on business continuity management in 2006. This British Standard achieved a huge amount of international traction, and in turn made a substantial contribution to the thinking in ISO 22301 – the first international standard in the BCM arena, first published in 2012. The ISO is called "Societal Security – Business Continuity Management Systems" – to reflect a growing understanding that businesses are part of society.
The next iteration is that "continuity management" has been broadened to become "resilience", with the realization that it's not just about being defensive around security, emergency responses and contingency management. There's proactive work to be done too. Resilience is about creating shared understandings and developing the capacity to make interconnected adaptations in a dynamic environment.
BS 67000 is therefore the next big business continuity standard because it incorporates this philosophy. City resilience is not just about absorbing blows; it's about developing a proactive approach that enables cities to not only survive shocks and stresses, but to thrive in the face of these uncertainties.