TL 9000 Telecommunications
TL 9000 Telecommunications
Providing a common set of quality requirements for telecoms
Providing a common set of quality requirements for telecoms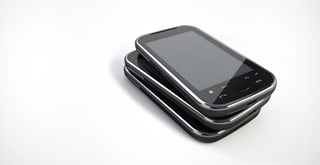 TL 9000 Telecommunications
TL 9000 was designed specifically for the telecommunications industry. It is based around ISO 9001 and was developed by the Quality Excellence for Suppliers of Telecommunications (QuEST) Leadership Forum in response to product and service failures within the industry.
What is TL 9000?
Globalisation of the telecommunications industry is driving the need to apply a common set of quality requirements throughout the supply chain. TL 9000 addresses this need and is synonymous with reduced costs, improved performance and enhanced customer/ supplier relationships.
Representatives from major stakeholders decided that only by defining specific quality needs and setting clear goals and objectives could the telecommunications industry promote a culture for continual improvement.
TL 9000 defines the telecommunications quality system requirements for the design, development, production, delivery, installation and maintenance of products and services. This also includes performance and cost-based measurements that measure reliability and quality performance.  
TL 9000 is only relevant to those organisations currently engaged in work within the telecommunications industry and who want to implement a certified management system with international recognition.
What are the benefits?
Use quality management to deliver a more reliable and consistent service
Measure, monitor and continually improve your quality management
Identify ways to cut costs, speed up delivery and increase revenue
Become more competitive with better service and lower cost services
Demonstrate quality management to open up new market opportunities 
Make the most of your certification
As a BSI client you can access a number of resources designed to help you get the most out of your certification. You'll get regular updates on the latest developments in standards and management systems as well as our training courses and events. The support you receive from your client manager will continue alongside business reviews to help your organization maintain its competitive edge and to continually improve.
Why choose us?
BSI (British Standards Institution) is the business standards company that equips businesses with the necessary solutions to turn standards of best practice into habits of excellence. Formed in 1901, BSI was the world's first National Standards Body and a founding member of the International Organization for Standardization (ISO). Over a century later it continues to facilitate business improvement across the globe by helping its clients drive performance, manage risk and grow sustainably through the adoption of international management systems standards, many of which BSI originated. Renowned for its marks of excellence including the consumer recognized BSI Kitemark™, BSI's influence spans multiple sectors including aerospace, automotive, built environment, food, healthcare and ICT. With over 84,000 clients in 193 countries, BSI is an organization whose standards inspire excellence across the globe.
Our clients choose us:
For our unique client management structure
For our expertise
For our integrity
Because we are performance minded
For our expert assessors
---