Roundtable on Sustainable Palm Oil
Roundtable on Sustainable Palm Oil
Principles and Criteria for palm oil production
Principles and Criteria for palm oil production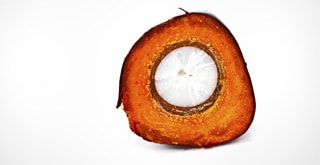 RSPO for Sustainable Palm Oil
Palm oil is an important commodity and a versatile raw material for both food and non-food industries. Driven by global demands, the past few decades have seen rapid expansion of palm oil production and cultivation leading to degradation of land, water and ecological impact. This leads to the formation of Roundtable on Sustainable Palm Oil (RSPO) initiative.
What is RSPO?
RSPO was formed in 2004 with the objective of promoting the growth and usage of sustainable palm oil products through credible international standards. Although the standard was initially developed by RSPO; BSI is accredited as a Certification Body for RSPO with authority to audit and certify an eligible palm oil related organization.
What is RSPO Supply Chain Certification?
RSPO Supply Chain Certification Systems is an independent chain of custody certification which aims to prove that palm oil has been acquired in a sustainable and ethical way from a certified grower. This involves the whole supply chain - refining, manufacturing, processing, transportation and distribution to provide your business with the traceability required to demonstrate the sustainability of your palm oil. By achieving certification you can prove that you are meeting the expectations of customers and end users in a commitment to the sustainability of palm oil production.
How does palm oil affect your business?
Over 50 million tonnes of palm oil is produced each year globally, supplying over 30% of the world's vegetable oil production. Palm oil can be present in a wide variety of products, such as bakery goods, confectionary, shampoo, cosmetics, cleaning agents and toothpaste. According to the Australian Bureau of Statistics, this single vegetable oil is found in 40-50% of household products within Australia.
The way in which palm oil is sourced affects the sustainability of eco-systems, economic development and the well-being of millions of people in indigenous communities. The use of un-sustainable palm oil is becoming increasingly unpopular, damaging brand reputation and affecting the sustainability footprint of businesses globally throughout the supply chain.
Growth in palm oil production has increased tenfold since 1980, and now stands at around 50 million tonnes per year and projections see 50 percent further growth by 2050. (*1)
The area occupied by palm oil cultivation has expanded globally by 43 percent since the 1990s. As a result, food and non-food related companies are faced with increased pressure to prove that they have acquired the palm oil used in their products from an ethical and sustainable source.
(*1) Palm Oil in Australia - Facts, Issues and Challenges, Net Balance Foundation March 2013
What are the benefits?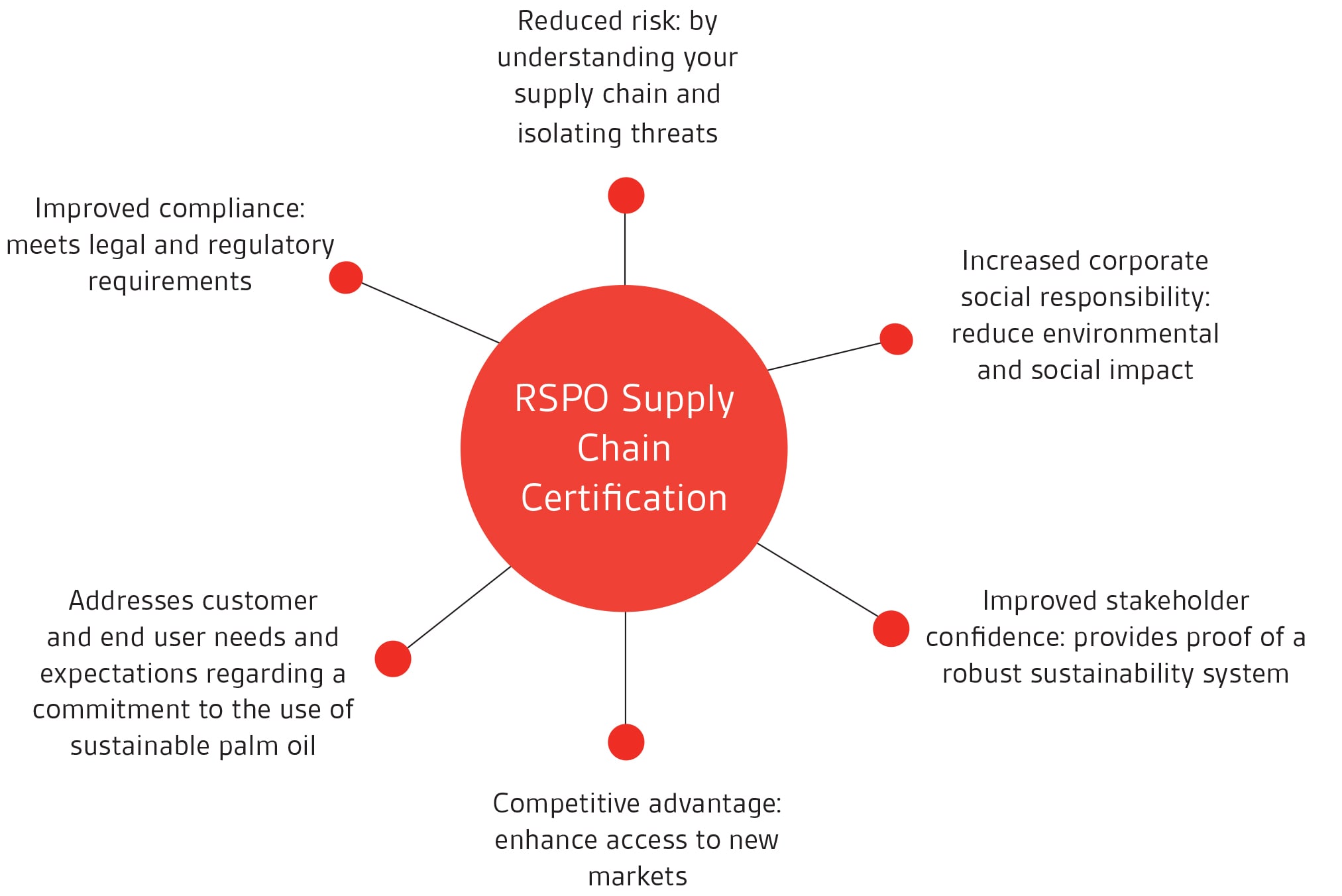 Make the most of your certification
As a BSI client you can access a number of resources designed to help you get the most out of your certification. You'll get regular updates on the latest developments in standards and management systems as well as our training courses and events. The support you receive from your client manager will continue alongside business reviews to help your organization maintain its competitive edge and to continually improve.
---