ISO 14001 Environmental Management
ISO 14001 Environmental Management
The world's most recognized environmental management system
The world's most recognized environmental management system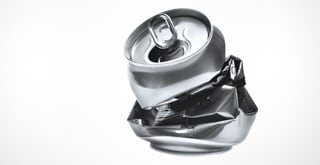 ISO 14001 Environmental Management Systems (EMS)
Put environmental management at the heart of your operations to achieve sustainable success. This international standard helps you reduce your environmental impact as well as grow your business.
Read on to discover the benefits of, and requirements needed, for ISO 14001 implementation and certification.
What is ISO 14001 and environmental management?
ISO 14001 is an internationally accepted standard that outlines how to put an effective environmental management system in place in your organization. It is designed to help businesses remain commercially successful without overlooking environmental responsibilities and impacts. It can also help you to grow sustainably while reducing the environmental impact of this growth.
ISO 14001 belongs to the ISO 14000 family of environmental management standards (including ISO 14004), and provides the framework to allow you to meet increasingly high customer expectations of corporate responsibility, as well as legal or regulatory requirements. Are you looking to embed an environmental management plan within your organization? ISO 14001 is for you!
What are the benefits of ISO 14001?
Certification to ISO 14001 allows you to:
Better environmental management reduces waste and energy use
Improve efficiency to cut the cost of running your business
Demonstrate compliance to expand your business opportunities
Meet legal obligations to win greater stakeholder and customer trust
Prepare for the changing business landscape confidently
Increase your access to new customers and business partners
Enhance your reputation
Leading benefits of ISO 14001 experienced by BSI customers: