BSI Board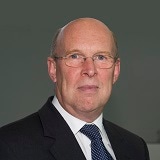 Dr John Hirst CBE
Chairman (A, Chair N, S)
John Hirst was appointed to the Board in October 2018 as Non-Executive Director and became Chairman in January 2019. John has a wealth of experience leading and transforming complex organizations. His early career was with ICI, beginning in finance before progressing into various leadership roles and serving on the group executive team as Chief Executive of the speciality chemicals division. Then he became Group Chief Executive of Premier Farnell, a FTSE 250 electronics distribution company, and in 2007 he joined the UK's Met Office as Chief Executive until 2014. Other appointments: John is Chairman of NOC (National Oceanography Centre), Chairman of Anglian Water Services and a Non-Executive Director of Marsh Limited.
Susan Taylor Martin
Chief Executive (N, S)
Susan has led a range of information, publishing and software businesses, first at Reuters and then at Thomson Reuters. Most recently she served as President of its Global Legal Business, based in New York, where she led the transformation of its online information service into an AI-enabled suite of digital and SaaS offerings. She has experience of the consumer, leisure and hospitality sector, as an independent non-executive director of Whitbread plc since 2012 and is a former Chair of the London Council of the Confederation of British Industry.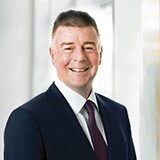 Craig Smith FCCA
Group Finance Director
Craig Smith joined the Board as Group Finance Director in August 2011. A Chartered Certified Accountant, he began his career in 1985 with Coats Viyella PLC, undertaking finance roles in Australia, Spain, the UK, Morocco, Hungary and Finland. Following his return to the UK in 1997 he worked as European Finance Director for two large American corporations and, immediately prior to joining BSI, he was Group Finance Director of two UK-listed companies, Huntleigh Technology PLC from 2003 to 2007 and Management Consulting Group PLC from 2007 onwards.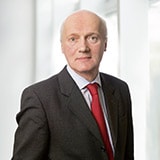 Dr Scott Steedman CBE
Director of Standards
Scott Steedman joined the Group in January 2012 from BRE Global and was appointed to the Board in October 2012. An engineer by background, he spent 20 years working in industry for consulting and contracting companies on major infrastructure and building projects around the world. Elected Vice‑president Policy for the European Committee for Standardization (CEN) in November 2012, he is a former Vice‑president of the Royal Academy of Engineering and of the Institution of Civil Engineers. He is Editor‑in‑Chief of Ingenia, the flagship magazine of the Royal Academy of Engineering and Non‑executive Director of the Port of London Authority.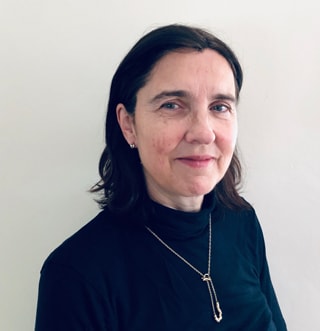 Tiffany Hall
Non-executive Director (N, R)
Tiffany Hall joined the Board as a Non-Executive Director with effect from 14 April 2020. Tiffany is also a Non-Executive Director and Remuneration Committee Chair of B&M European Value Retail S.A. and a Non-Executive Director of Symington Family Estates. Previously, Tiffany was Senior Independent Director and Remuneration Committee Chair at Howdens Joinery Group plc. Tiffany has a strong background in marketing, sales, digital and customer services. She served as Managing Director of BUPA Home Healthcare, Marketing Director at BUPA, Head of Marketing at British Airways and Chair of Airmiles and BA Holidays. Prior to that, she held various other senior positions at British Airways plc.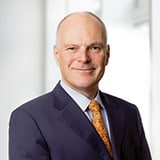 Douglas Hurt
Non-executive Director (Chair A, N, R)
Douglas Hurt joined the Board in November 2015 as Non-Executive Director. Douglas started his career at PricewaterhouseCoopers, where he qualified as a Chartered Accountant. From there he joined the GlaxoSmithKline Group, where he held many senior roles including Managing Director, Glaxo Wellcome UK. In 2006 he joined IMI PLC and was Group Finance Director until February 2015. He is currently Senior Independent Director and Chairman of the Audit Committee of Tate & Lyle PLC, Vesuvius PLC and Countryside Properties PLC.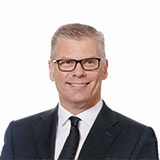 Ian Lobley
Non-executive Director (A, N,)
Ian Lobley joined the Board as a Non-Executive Director on 1 May 2019. Ian is a Managing Partner at 3i Group plc, the FTSE 100 international investor, where he is also a member of the Investment Committee. He is also a Non-Executive Director of FTSE 250 infrastructure investor 3i Infrastructure plc, AES Engineering and Cirtec Medical within 3i's global portfolio. Since 2012, Ian has been a member of the BVCA UK and European Capital Committee. Ian graduated in Chemical Engineering from the University of Birmingham and, prior to 3i, worked as an engineer for BOC Speciality Gases.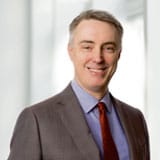 Dr Stephen Page
Non-executive Director (N, R, SP, S)
Stephen Page joined the Board in September 2015 as Non-Executive Director. Stephen has a wealth of experience in the risks and opportunities of the digital age, as well as corporate risks such as cyber security and counter-terrorism. At Accenture he held European and global leadership roles including worldwide Managing Director, Strategic IT Effectiveness. For the past eleven years he has held a portfolio of Board and senior advisory positions. He is currently a Non-Executive Director of TSB Banking Group PLC, Nominet UK and the British Library.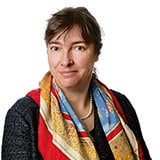 Alison Wood
Non-executive Director (N, Chair R)
Alison Wood joined the Board in September 2014 as Non-Executive Director. She spent nearly 20 years at BAE Systems PLC in a number of strategy and leadership roles, including that of Group Strategic Director, and was the Global Director of Strategy and Corporate Development at National Grid PLC from 2008 to 2013. She has held Non-Executive Director positions with BTG PLC, Thus Group PLC, e2v PLC and Cobham PLC. She is currently Non-Executive Director and Chair of the Remuneration Committee at Costain PLC and TT Electronics PLC and Non-Executive Director at Cairn Energy plc.
Polly Courtice
Board Advisor
Polly Courtice joined the Board as a Board Advisor with effect from 1 June 2020. Polly is Founder Director of the University of Cambridge Institute for Sustainability Leadership (CISL) and Senior Independent Non-Executive Director and Chair of the Nomination Committee at Anglian Water. Polly is also currently a Director of Jupiter Green Investment Trust and serves on the sustainability advisory boards for several leading companies including AstraZeneca, Lloyds Banking Group, Nespresso and Kingfisher. As well as being the recipient of numerous honours and awards over the years for her contribution to sustainability, she is a member of the judging panel for the Queen's Award for Sustainable Development and Chair of the Unilever Young Entrepreneurs Awards.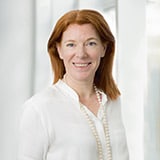 Grainne Brankin
Company Secretary
Grainne Brankin joined the Group in June 2017 as General Counsel and Company Secretary. Grainne qualified at Clifford Chance and has experience of a wide range of international corporate and commercial transactions, in particular in technology and media. She has held General Counsel and executive committee positions at Yahoo!, CBS Outdoor, Exterion Media and Centaur Media PLC.
---