ISO 13485:2016 is here
The world's most popular standard for medical devices quality management
The world's most popular standard for medical devices quality management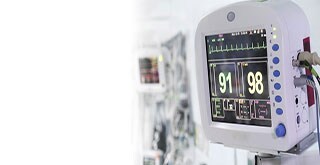 Healthcare, Medical Devices, Pharma and Hospitals
BSI Group has one of the largest specialized teams of healthcare assessors Globally. Our healthcare team comprises of qualified health professionals with years of practical experience in hospitals, healthcare, IVF services and day surgeries and Medical devices.
Healthcare affects everybody at some point in their life. But whether the impact is financial, physical or emotional, quality and safety are paramount for the delivery of effective services.
Healthcare Service providers are subject to exceptionally stringent standards, rules and legislation. Certification against Eurpean and international management system standards provides you and your stakeholders with the assurance that you meet best practice. If a health care provider fails to meet adequate standards when assessed, funding , reputation and brand can be lost apart from serious financial repurcussions.
Manufacturers tell us that they need to work with a highly competent, customer focused Notified Body that understands the specifics of their environment and the importance of complete confidentiality around patent pending new technology. Our services are designed to align with the steps individual clients need to take to understand what is best practice, how to achieve it and ensure that it remains an ongoing habit. We provide rigorous quality management reviews and product certifications for medical device manufacturers around the world, and we can do it for you too.
Medical Device Services Portfolio
---