BitSight Security Ratings
BitSight Security Ratings
Better Information. Smarter Decisions. Less Risk.
Better Information. Smarter Decisions. Less Risk.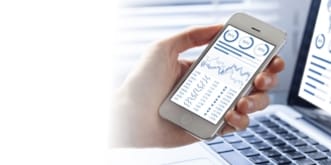 What is BitSight?
BitSight transforms how organizations evaluate risk and security performance. This platform applies sophisticated algorithms, producing daily security ratings that range from 250 to 900, to help manage third party risk, underwrite cyber insurance policies, benchmark performance, conduct M&A due diligence and assess aggregate risk.
BitSight allows organizations to quantify vendor security risks as easily as looking up a customer's credit rating. This solution is a data-driven rating of security performance and using a non-intrusive SaaS platform that allows for continuous monitoring.
One of the most impressive facts about this platform is that they have the largest sinkholing infrastructure in the world. A sinkhole receives communications from an infected machine to the command and control server. Rather than the malware connecting to its command and control server, the malware will communicate with one of sinkholing servers.
Thousands of users in leading organizations around the globe trust BitSight Security Ratings to help drive and scale their vendor risk management programs.