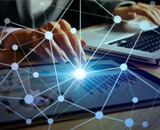 20 Ways To Maximize The Quality And Speed Of In-Office Internet
Most businesses today use technology tools for most or all of their processes—which means most businesses simply can't function without fast, reliable internet. While choosing the right internet service provider is an essential piece of the puzzle, there are also steps companies can take in-house to ensure their team members have uninterrupted access to the connection they need to do their work.
Fortunately, there are several strategies—both tech-focused and surprisingly simple—that can help companies ensure dependable in-office internet service and optimal upload and download speeds. Below, 20 members of Forbes Technology Council discuss ways businesses can maximize the quality of their internet service.