The evolution of secure remote access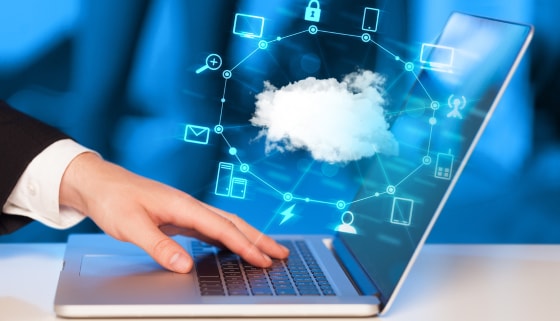 The cyberthreat landscape has been evolving over time. Recent years have seen many examples of data breaches and other cybercrimes being carried out through third-party providers. In 2013, Target Corporation's network was breached, compromising all their credit and debit card information. The cyber attackers gained access through credentials stolen from a third-party vendor and backed their way into Target's corporate network.[1]
As organizations embrace cloud technologies and employee mobility, the need also grows for stacks of security appliances to allow secure remote access to the corporate network. Security and privacy are still among the top concerns related to both cloud and mobile users. Remote users are accessing internal applications with Virtual Private Network (VPN) from their favourite shops and on numerous devices, expecting a seamless cloud experience each time.

VPN has been the typical method to provide remote access to private applications and assets. A lot has changed since the nineties when VPNs were introduced. VPNs were designed to deliver access to a corporate network and not to an application. However, by extending the network perimeter to trusted users such as contractors and partners VPN also opens potential lateral doors for attackers and malware.
With cloud technology developing so quickly, organizations shouldn't rely on solutions that aren't keeping up. This is especially true when that solution happens to be expensive, difficult to manage, and unpopular with users. Yet these are the circumstances in which many organizations find themselves in with VPN technology.
So why do companies continue to rely on this outdated technology?
Instead of relying on technology that depends on applications anchored to the data centre, companies are evolving and choosing a unique approach to remote access by using solutions such as Zscaler Private Access (ZPA™).
An alternative to traditional VPN in the cloud
ZPA solves challenges posed by a traditional VPN. It's a secure remote access that breaks free from the appliance-centric mindset to a cloud-first mentality. As a Zscaler cloud service, ZPA allows companies to evolve without having to deal with network and security complexity. With this software-defined perimeter solution, organizations no longer need to choose between secure applications and delivering a cloud-like user experience.
This solution connects users to applications without extending the corporate network. It gives direct access to the internal applications and controls access based on policies rather than segmenting the network. ZPA renders applications as invisible to all but authorized users which make them undiscoverable to potential attackers.
ZPA technology gives all the advantages of a cloud solution. With ZPA, IT administrators keep control of their environment by using Z-connectors. These connectors will allow administrators to automatically discover applications and apply policy-based access controls to those applications. This automatic discovery also helps to detect and reduce the use of Shadow IT.
ZPA empowers companies with a modern approach to remote access, allowing remote users to connect to applications securely over the internet. This approach benefits both users and administrators by enhancing experience and security while reducing complexity. It simplifies deployment and management while reducing costs by taking away unnecessary hardware appliance installations, maintenance and upgrades.
ZPA reframes the way remote users retrieve internal applications. It is a remarkable opportunity to be considered. Remote users get a rich cloud experience that allows constant access to content and applications that exist in a reliable, scalable, and robust cloud infrastructure.
Explore more about how organizations take full advantage of ZPA cloud technology and how modern businesses are embracing it. Read our whitepaper for more information about the evolution of secure remote access.
[1]Business news, December 19th 2013, Reuters.com
---