Preparation and brief
Preparation and brief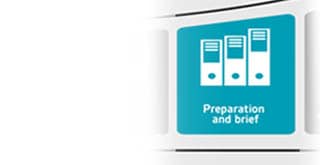 Preparation and Brief
The preparation and briefing stage for a new built environment project can be complex, from identifying processes for decision making to considering quality and sustainability requirements, and managing multiple stakeholders.
We understand the challenges you face, including:
Inadequate involvement of all the relevant parties
Insufficient time allocated to project definition
Not enough consideration of the owner perspectives by the project team
Poor communication among the parties
Unsatisfactory management of changes in project requirements
These management issues often result in the misrepresentation of collective project needs and values, group indecision, and lost opportunities to innovate and create value for your facility owners and project stakeholders.
Communication is key
For effective project planning, dialogue is the critical medium through which stakeholders express needs, desires, wants and intentions, and also reveal differences and conflicts of interest. Good communication and an adaptive approach can lead to shared understanding and purpose, more innovative thinking and solutions to satisfy each party.
How we can help
We have been working with clients in construction and the built environment since 1901, helping to standardize all stages of built assets and create organizational resilience to help you stand the test of time, adapt to change and succeed.
From Standards, Training, Assessment or Business Improvement software, our clients tell us that our services enable them to improve their products and services, increase their competitive edge, reduce the likelihood of mistakes, and manage their risk.
Our solutions
Specific project requirements can identify the need for standards to be implemented. Our knowledge solutions, training, certification and software can help you to adopt formal frameworks such as environmental, health and safety and quality requirements.
If potential risks or commercial opportunities are identified and no standards exist, we help companies develop Publically Available Specifications (PAS's) in order to work with regulators, set an agreed level of good practice or quality or establish trust in an innovative product or service.
Training for Construction and Built Environment
---