ISO 26000 Guidance on Social Responsibility
ISO 26000 Guidance on Social Responsibility
Demonstrate your commitment to sustainable development and community support
Demonstrate your commitment to sustainable development and community support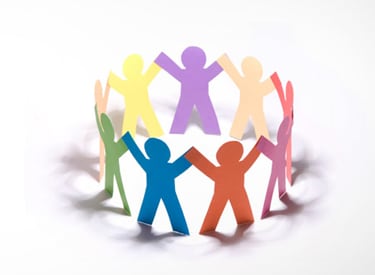 ISO 26000 Guidance on Social Responsibility
ISO 26000 outlines international recommendations for making your organisation more socially responsible. It will guide you in building and delivering a long-term corporate social responsibility (CSR) strategy, whatever the nature of your business. ISO 26000 can help you address everything from working practices to environmental policies, sustainable development, and the communities that you impact. 
What is social responsibility?
Social responsibility has become one of the most important factors to measure your organisation's performance and this is true of all sectors of society. Social responsibility is an organisation's legal and voluntary duty to consider its social and environmental impact of its decisions and activities. A corporate responsibility strategy outlines the ways that an organisation contributes to sustainable development, engages with its stakeholders, and behaves ethically. 
What are the benefits?
Design and build a corporate social responsibility (CSR) strategy tailored to your business
Adapt this strategy to any legal, cultural or political environment
Manage social or environmental issues specific to your business
Engage employees, communities and business partners in your strategy
Win greater trust and credibility as a socially responsible organisation 
Why choose BSI?
As experts in this field we can verify your carbon footprint and as a result, you'll understand the level of emissions you need to reduce and/or offset to become 'carbon neutral'.
Our CFV service is delivered in accordance with the international management systems standard ISO 14064-1. Our process of third party verification embraces the highest standards of quality assurance and quality control procedures in the industry. So you can be sure that the information we provide is a complete and totally reliable basis for improving your performance in monitoring and reporting emissions.
---