Spotless Supplier Program
Spotless Supplier Program
Ensuring that suppliers provide clean and safe foods for handling and consumption
Ensuring that suppliers provide clean and safe foods for handling and consumption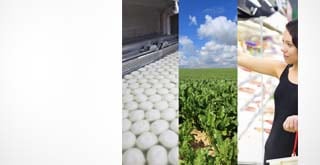 Spotless Supplier Program
The Spotless Food Safety Standard for suppliers ensures every supplier provides clean and safe foods for handling and consumption. It is the supplier's responsibility to provide Spotless with a new audit certificate every six months confirming compliance to the Standard.
The Standard is a HACCP based Food Safety Program.
For food suppliers, we have developed a food quality program that meets the highest industry standards. We are the only service provider in the industry that uses third party auditors to audit suppliers to these standards.
Our quality assurance requirements also ensure suppliers acknowledge their OH&S and insurance obligations.
Why BSI?
BSI believes the world should be supplied with food that has been produced to an industry recognised food safety standard. We offer a broad range of food safety certification and risk management services to help all organizations in the food supply chain achieve compliance and industry best practice to grow their business.
We're a leading food safety and certification provider with extensive auditing capacity and the capability to conduct integrated audits for a wide range of food safety standards across the entire food and beverage supply chain – including GFSI-recognized standards.
Our service solution for food safety includes certification, training, assessment and supply chain software, providing you and your customer's assurance and enabling you to manage risk more effectively.