AS/NZS 4801
Safety Management Systems
Safety Management Systems
Ensure your health and safety management system is effective
Ensure your health and safety management system is effective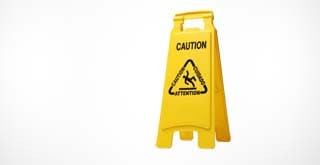 AS/NZS 4801 Safety Management Systems
The AS/NZS 4801:2001 standard sets out the requirements you'll need to meet for an effective health and safety management system. Based on established Health and Safety standards, they are designed to work for organizations of all sizes and from across all sectors.
Health and safety in the workplace is a key issue for every organization. An Occupational Health and Safety Management System (OHSMS) can help you protect yourself and your employees – this is a framework that will allow you to identify and control your health and safety risks, reduce the potential for accidents and ensure you are complying with relevant Health & Safety legislation in Australia and New Zealand.
Who is it relevant to?
AS/NZS 4801:2001 is aimed at organizations committed to staff and workplace safety, whether you currently have no measures in place or want to improve your existing Occupational Health and Safety Systems.
Every year, millions of workers are injured or lose their lives globally. In Australia, over the past 10 years, some 2,596 workers have been killed while working*. To reduce their risks, companies of all sizes and in all sectors need to put in place a robust safety management system.
AS/NZS 4801 and ISO 45001 are suitable for organizations that want to set up formal procedures to manage health and safety risks.
*Safe Work Australia estimate
Benefits of AS/NZS 4801
A safer workplace

- An OHSMS enables you to identify hazards, assess risks and put the necessary risk control measures in place to prevent accidents

Stakeholder confidence

- An independently assessed OHSMS tells your stakeholders that you have met a number of legal and regulatory requirements, giving stakeholders confidence in your organization. You also avoid the bad publicity that goes with workplace accidents

Morale

- Implementing AS/NZS 4801 shows a clear commitment to the safety of your staff and can contribute to a more motivated, efficient and productive workforce

Reduced costs

-

Fewer accidents means less expensive downtime for your organization. AS/NZS 4801, SafetyMAP also improves your insurance liability rating

Training

- An OHSMS also highlights whether or not your employees are competent for the task they are performing, which impacts on training and teamwork. The regular assessment process will help you continually monitor and improve your Health & Safety performance