National Greenhouse and Energy Reporting Scheme (NGERS)
National Greenhouse and Energy Reporting Scheme (NGERS)
Be confident in your compliance to this standard for carbon emissions and greenhouse gases
Be confident in your compliance to this standard for carbon emissions and greenhouse gases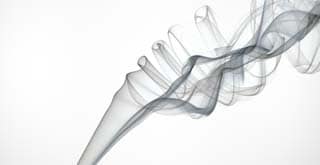 National Greenhouse and Energy Reporting Scheme (NGERS)
The focus on Carbon Accounting and Greenhouse Gas (GHG) emissions has steadily increased over the last few years. It was not long ago that only forward-thinking organizations developed GHG inventories. Now there is compulsory reporting under the National Greenhouse and Energy Reporting Scheme (NGERS) and a carbon price set through the Clean Energy Act.
We provide assurance services for GHG reporters under both NGERS and the international standard for GHG (ISO 14064-1).
An external audit for your GHG report provides confidence in your compliance to the requirements of NGERS. ISO 14064 Certification for your GHG report also assures your external stakeholders of the validity of your GHG assertion, particularly if you are not already part of a compulsory reporting scheme.
What are the benefits of NGERS?
We offer the following capabilities:
We have Greenhouse and Energy Auditors registered with the Clean Energy Regulator and have completed assurance and verification audits for the Regulator
Our NGERS auditing service combines the assurance approach of financial auditors - Moore Stephens as part of our audit team
We can certify your GHG report to ISO 14064-1, the internationally recognized standard for GHG reporting
Our team members have been actively involved in assisting businesses to obtain and sell credits under the Carbon Farming Initiative (CFI)
Who is it relevant to?
We are able to offer a comprehensive service to businesses who:
Are required to report to the Clean Energy Regulator under the NGER Scheme
Are required to submit a pre-submission audit with their annual NGERS report
Wish to 'self-audit' their NGERS report in readiness for future audits by the Clean Energy Regulatory