Qatar University marks ISO 27001 Certification renewal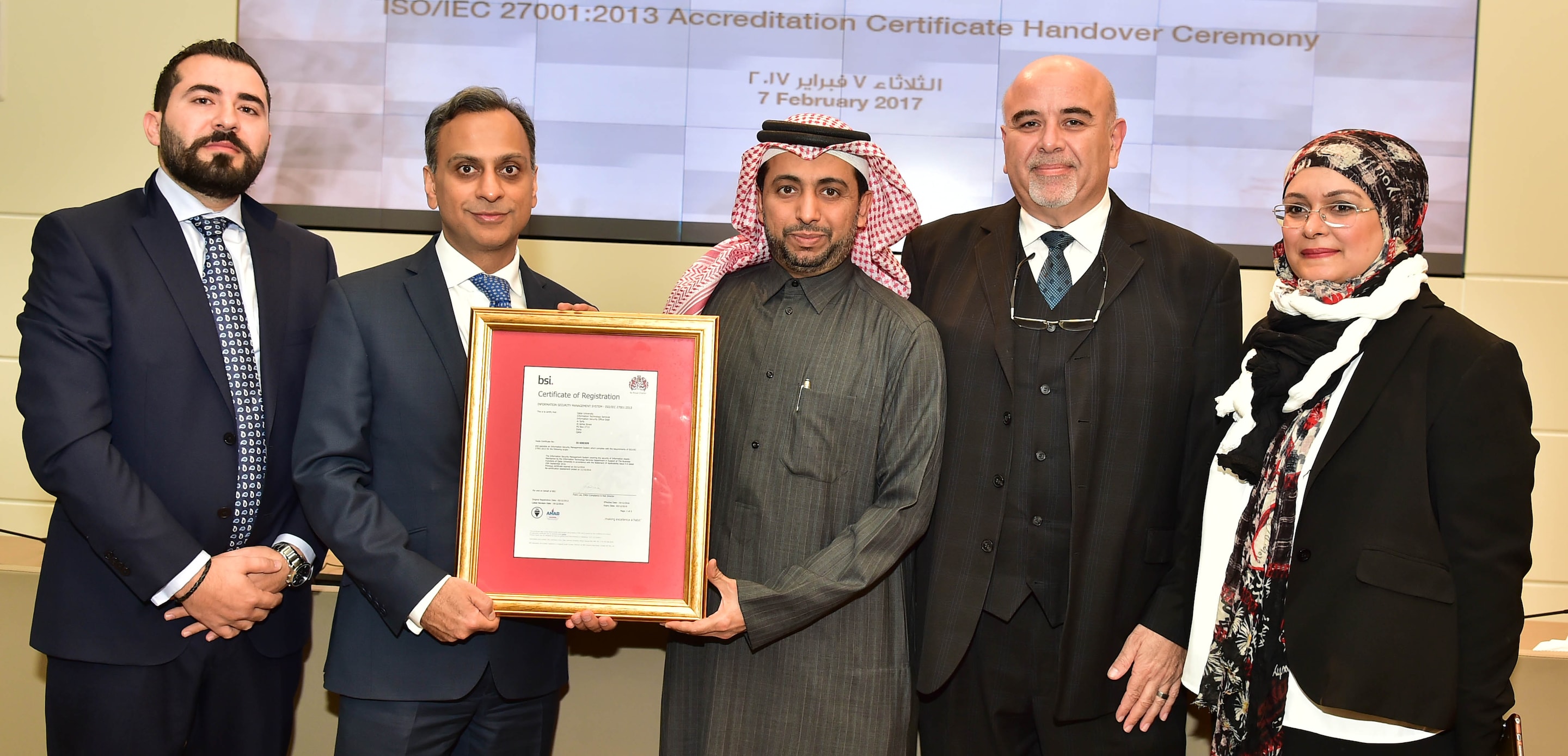 Qatar University's (QU) Department of Information Technology Services (ITS) yesterday celebrated renewal of its ISO/IEC 27001:2013 Certification for Information Security Management System Standard.
The certificate was presented to QU President Dr Hassan al-Derham by British Ambassador H.E Ajay Sharma in the presence of officials and dignitaries from QU, the UK embassy in Qatar, and the British Standards Institution (BSI).
Dr Hassan al-Derham recalled that the ITS Department achieved the certification in December 2013, "QU has notched up a number of ISO certifications over the last five years for its research labs, IT systems, quality management, and environmental, health and safety management systems. This comes in line with the university's ongoing efforts to enhance its services and develop a knowledge-based economy".
H.E Ambassador Sharma stated that Qatar University has a proud track record of achievement and offers numerous academic programmes to the community.
"It is always a pleasure to meet students and faculty members especially to celebrate successes like this achievement. I would like to thank Qatar University for selecting the BSI Group, which underlines the contribution of the UK government, institutions and business in shaping the future in Qatar."
QU ITS Department acting director Mohamed Eljazzar said the need to access information from anywhere at any time introduces various challenges such as protecting privacy and maintaining the confidentiality and integrity of information and systems.
(Source: www.gulf-times.com)