Deloitte's Business Process Solutions awarded latest ISO 9001:2015 certification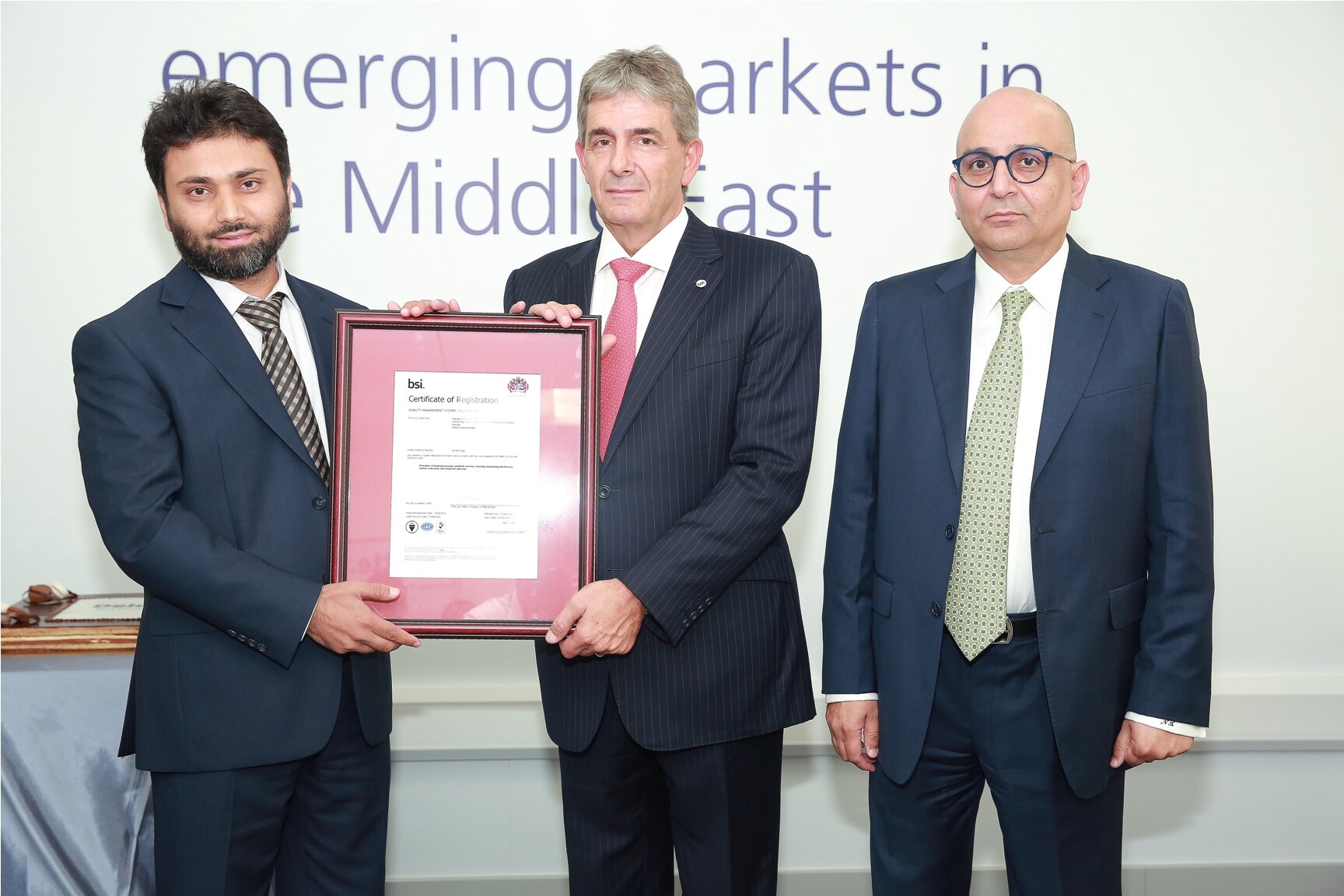 Deloitte's Business Process Solutions (BPS) service offerings in the Middle East is now ISO 9001:2015 certified by the British Standards Institution (BSI) for a Quality Systems Management. ISO 9001 is the world's most widely recognized Quality Management System and helps organizations to meet the expectations and needs of their customers.
Businesses today face a rapidly evolving landscape including regulatory change, the adoption of more sophisticated approaches by revenue authorities, and swift advances in technology. As operating models, organizational priorities, and corporate culture vary from business to business, the right solution for one may not be the best fit for another. Deloitte's BPS service can help companies identify the unique approach needed by assessing operational effectiveness, identifying opportunities to enhance strategic insights and operational efficiencies, and developing a path to improvement by leveraging alternative resource models.
"Deloitte BPS' approach assists business in improving the management, oversight, and control of their back office processes. ISO guidelines are very important for BPS and receiving the certification is in line with our strategy to offer best services to Deloitte clients; ISO 9001 recognizes that our team ensures consistent quality of our services," said Basit Hussain, Middle East Leader of Deloitte Business Process Solutions (BPS).
"Although the older version, ISO 9001:2008 is still valid, the Deloitte BPS team should take pride in this new accomplishment", said Theuns Kotze, Regional Managing Director of BSI Management Systems. "We look forward to working closely with the BPS Quality Control team in other UAE and KSA offices throughout FY17. This entails a commitment to a standardized operations procedure across the entire Middle East, which includes Accounting & Finance, Human Resources and Payroll, Treasury Management, Contract Personnel, and Corporate Secretarial Services."
Hussain received the certification on behalf of Deloitte on September 28, 2016 in the presence of Nauman Ahmed, partner and Tax leader at Deloitte, Middle East. Ahmed concluded: "The achievement of ISO strengthens and supports our strategy to provide a holistic solution from tax compliance, statutory requirements and back office support in a single platter to our clients."