Empower achieves certification to ISO 27001:2013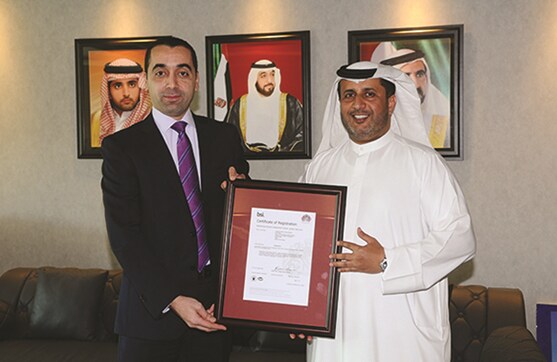 Empower, the world's largest district cooling services provider, has announced that the company has achieved certification to the internationally recognised standard, ISO/ IEC 27001:2013, Information Security Management Systems (ISMS).
The certificate was granted by BSI, a Royal Charter Company that certifies Management Systems globally. To ensure compliance with the rigorous requirements of ISO 27001:2013, Empower underwent a comprehensive audit and assessment covering 12 domains across 89 functions related to Information Security governance, operations and assurance.
"With the launch of Dubai's smart governance initiatives under the patronage of His Highness Sheikh Mohammed bin Rashid Al Maktoum, Vice-President and Prime Minister of the UAE and Ruler of Dubai, government entities will be dealing with large volume of sensitive and critical information, be it digital or otherwise than ever before", said H.E. Ahmad Bin Shafar, Chief Executive Officer, Empower.
"As technologies become more and more prevalent in daily life and business, the protection of information such as private customer data, financial records, plant processes, etc becomes absolutely critical for not only government but private organizations as well. At Empower, we have taken this responsibility very seriously and have ensured that our systems and processes meet the internationally recognized ISO/ IEC27001:2013 standards," he added.
"Information Security Management Systems Certification, like ISO/ IEC 27001:2013 takes approximately three years to implement and we at Empower, have achieved this benchmark in just a year and much ahead of the year 2016 deadline," continued Bin Shafar.
"I offer my congratulations to the senior management team on fulfilling the requirements of this distinguished certification. The ISO/IEC 27001:2013 is the most rigorous global security standard for Information Security Management Systems. To achieve this certification, a company must show a continuous, structured commitment towards managing sensitive company and customer information. The certification demonstrates that the security of Empower is in line with the world-class standard and meets the needs of the company's customers," said Theuns Kotze, Regional Managing Director for BSI Middle East and Africa.