Emirates Transport certifies to ISO 39001, Road Traffic Safety Management System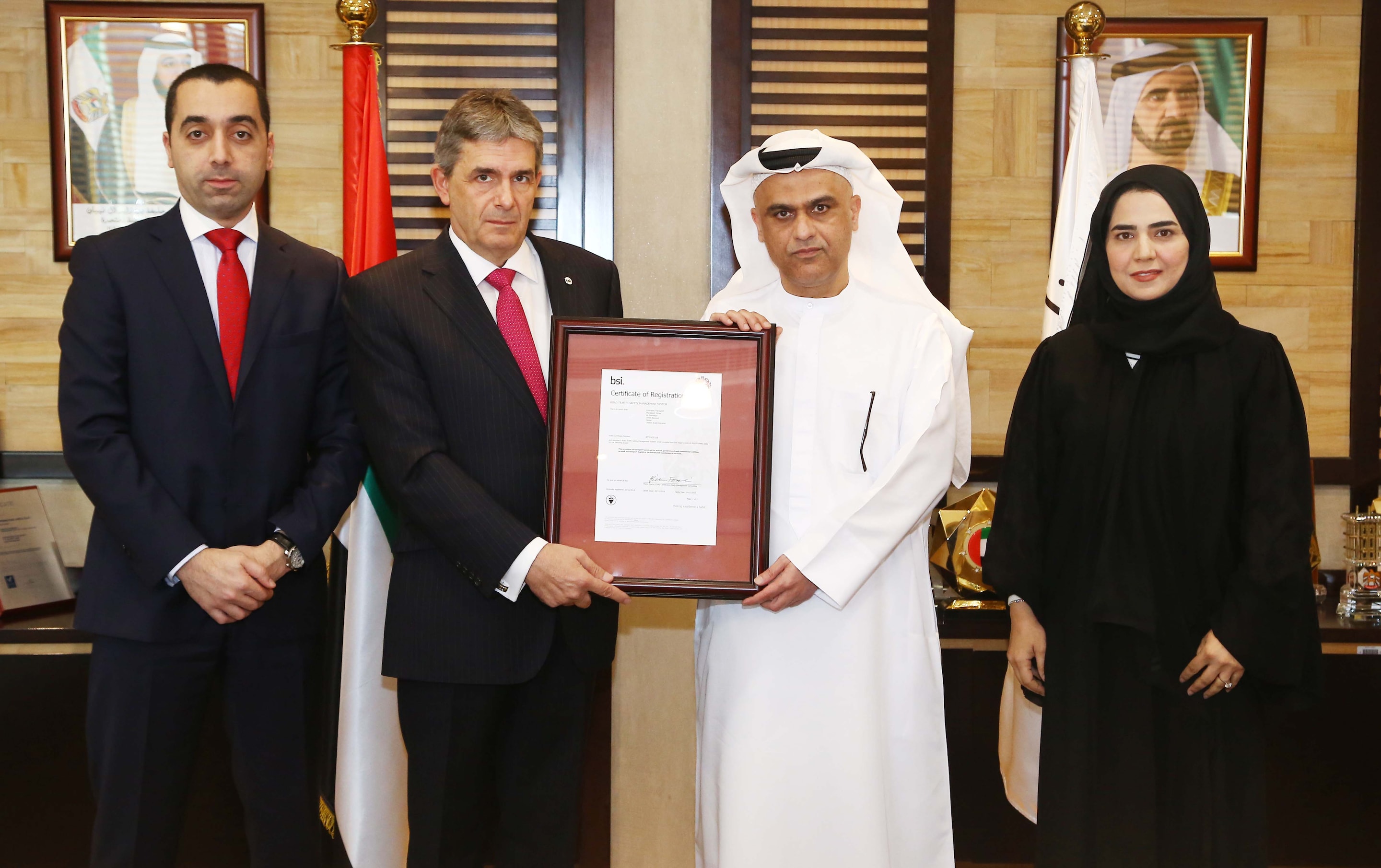 Emirates Transport (ET) became the first government entity in the UAE to be awarded the ISO 39001:2012 Road Traffic Safety (RTS) Management System.
The federal transport corporation successfully completed the requirements for the system, which is designed to enable an organization -that interacts with the road traffic system- to reduce death and serious injuries.
The standard aims to help save lives, support social responsibility programmes, improve road traffic safety results and, subsequently, cut accident-related costs and work interruptions.
The ISO was awarded to the corporation by the regional head office of the British Standards Institution (BSI), after 13 days of audits and inspections of 17 ET sites in various emirates.
BSI is a Royal Charter Company that certifies Management Systems globally.
ET General Manager, Mohammed Abdullah Al Jarman, expressed his delight with the achievement of the ISO 39001:2012 which, he said, reflects the corporation's keen interest to apply the best international practices in traffic safety.
Al Jarman was speaking during a presentation ceremony in which he received the official ISO certificate from Theuns Kotze, BSI Regional Managing Director, Middle East and Africa.
Commenting on the significance of the ISO, Kotze said: "This standard is an invaluable tool for Emirates Transport, they recognize the advantages of implementing an occupational Road Traffic Safety Management System, both for itself and its stakeholders. The objective of the standard is to be implemented by employers, since they are the major user of the roads and the products they transport.
"I offer my congratulations to the senior management team on fulfilling the requirements of this distinguished certification', he added.