If you're building a career in information security the Certified Information Systems Security Professional (CISSP) is the must-have qualification to help you progress. It is a globally recognized standard certification that demonstrates your competence as an IT professional.
Our accelerated five day course covers topics including:
Security and risk management
Asset security
Security architecture and engineering
Communications and network security
Identity and Access Management (IAM)
Security assessment and testing
Security operations
Software development security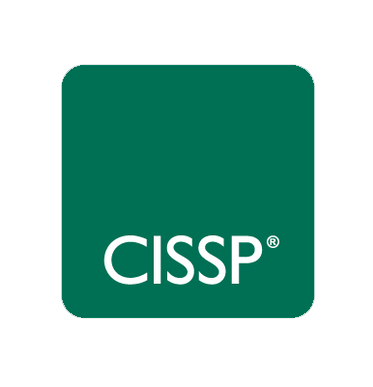 Through participation in our course thought by industry leading trainers, you will gain the knowledge to understand and best manage information security issues back in your organization.
Duration: 5 days
How will I benefit?
This course and professional certification will provide you and your organisation a competitive advantage in the marketplace, through attending this course:
You will increase your expertise as a leading information security system professional, as defined by the globally recognized CISSP certification
You will develop the expertise to manage a best-practice information security system, aligned to globally accepted standards, which ensures that your organization's information and assets are protected
Understand and be confident with emerging threats, technologies, regulations, standards, and industry best practices, and how to stay informed and respond to changes
Get the right mix of critical technology, business skills and experience. CISSP's understand the true nature of security threats and how to respond quickly and appropriately
Understand how identify, establish, and maintain the necessary frameworks that will ensure information security strategies are aligned with business objectives, and consistent with applicable laws and regulations
Ensure the security and integrity of data and greater alignment between organizations' information security programs and their broader goals and objectives.
Confidently identify and manage information security risks to achieve business objectives
Gain the necessary knowledge and skills required in order prepare for the ISC²CISSP certification exam
This training course is ideal for experienced security practitioners, managers and executives interested in proving their knowledge across a wide array of security practices and principles. Common roles to attend our CISSP courses include:
Security consultants
Security managers
IT directors/managers
Security auditors
Security architects
Security analysts
Security systems engineers
Chief information security officers
Security directors
Network architects
Prerequisites
There are no prerequisites for attending the (ISC)² CISSP course but it is recommended that candidates have several years of experience and are looking to further their knowledge and certifications by attending the course and sitting the exam.
CISSP Certification Experience requirements
Candidates must have a minimum of five years of cumulative paid work experience in two or more of the eight domains of the CISSP CBK. Earning a four-year college degree or regional equivalent or an additional credential from the (ISC)² approved list will satisfy one year of the required experience. Education credit will only satisfy one year of experience.
Don't have 5 years of experience? - Become an Associate of (ISC)²
If you're ready to start your journey to a rewarding career in cybersecurity but don't yet have the necessary experience to earn a globally recognized cybersecurity certification, the Associate of (ISC)² designation has you covered! It's the best path for aspiring cybersecurity pros determined to fast-track their careers. And you immediately earn the badge that proves your knowledge.
Through the Associate of (ISC)² program, you can take the CISSP certification exam without the required work experience. When you pass, you become an Associate of (ISC)² as you work to gain the necessary experience to achieve full certification.
The exam can be purchased as an additional optional extra or directly with (ISC)².
Our unique accelerated approach fast-tracks learning by improving your knowledge retention and skill application. This course involves practical activities, group discussions and classroom learning to help you develop a deeper understanding of the material and have a greater impact on job performance.
Sample exam questions will also be provided to enable delegates to prepare for the (ISC)² CISSP certified exam.
The following are included with the course:
Comprehensive (ISC)² CISSP Body of Knowledge and Course notes
Additional notes and resources
Sample Exam questions
Certificate of attendance
Lunch (classroom-based classes)
Related courses
You may be interested in a number of our Information Security/Cybersecurity, Cloud and Operating Technology (OT) related courses to include ISACA CISM, ISACA CISA, ISACA CRISC.
Hear from one of our CISSP training course delegates who passed first time

"I would highly recommend the course to a friend, and in fact I already have! I'd also recommend it to a security team within an organization, even if they're not specifically targeting a CISSP certification as it teaches a broad range of best practices and will help instill a culture of security and best practice in any organization."
Read the full recommendation here