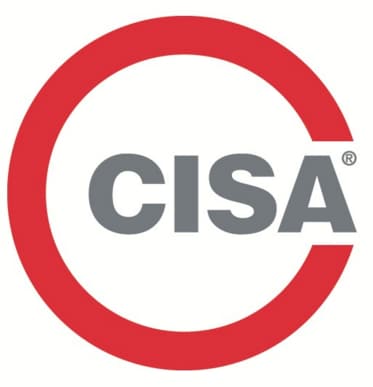 Get global recognition as a professional information systems expert with our intensive 4 day Certified Information Systems Auditor (CISA) course. Based on the ISACA® framework, you'll learn about the 5 domain areas that relate to the role of a CISA. You'll also get the knowledge, skills and best practices to successfully audit, control and secure your information system.
This course will prepare you with the knowledge you need to complete the ISACA CISA multiple choice exam, which gives you Certified Information Systems Auditor status.
Duration: 4 days
How will I benefit?
You'll increase your expertise in information systems audit, control and security, as defined by leading CISA certification
Be confident that the necessary leadership, organizational structures and processes are in place to achieve objectives and to support your business strategy
You'll be able to deliver audit activities that align to recognized IT standards, assisting your organization with protecting and controlling its information systems
Be familiar with industry accepted terminology and practices used by information security professionals
This training course is intended for professionals who have 3-5 years of recent full-time professional work experience in information security management and auditing.
Internal and external auditors (both IT and financial)
Compliance officers
Finance/CPA professionals
Information security professionals
Risk management professionals
IT professionals & management
This training provides an extensive review of information security concepts and industry best practices, covering these five key areas below:
The process of auditing information systems
Governance and management of IT
Information systems acquisition, development and implementation
Information systems operations, maintenance and support
Protection of information assets
You will gain the necessary knowledge and skills to go forward and sit the CISA exam.
Comprehensive course notes
A certificate of attendance
Please note: the ISACA CISA exam is not included in the course fee and needs to be booked directly on the ISACA website. On successful completion of the exam and having satisfied ISACA experience requirements you will be awarded Certified Information Systems Auditor Status.
Find out more
Our training team will be happy to answer any questions you may have.