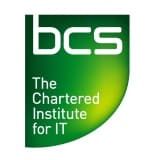 The Certificate in Information Security Management Principles (CISMP) course, developed by the British Computer Society (BCS), is designed to provide the foundation of knowledge necessary for individuals who have information security responsibilities as part of their day-to-day role, or who are thinking of moving into an information security function.
The CISMP course and associated qualification provides the opportunity for those already serving as information security professionals to enhance or refresh their knowledge and, in the process, gain a recognized industry qualification, regulated by the BCS, the Chartered Institute of IT. This is useful to both the individual and employer in terms of attesting to the level of professional ability an individual has attained.
Duration:
Classroom/online: 3 days (exam can be taken as and when you wish)
In-house company option: 4 days (exam delivered on final day of course)
Now available as a tutor-led, online course

Scroll to bottom of page for course dates and booking options
How will I benefit?
You'll gain a comprehensive overview of all the key principles in information secuirty
Gain a recognized industry qualification, regulated by the British Computer Society (BCS), the Chartered Institute of IT
The programme is broken into ten modules:
Module 1: Information security management principles
Module 2: Information risk
Module 3: Information security framework
Module 4: Procedural/people security controls
Module 5: Technical security controls
Module 6: Software development and lifecycle
Module 7: Physcial and environment control
Module 8: Disaster recovery and business continuity management
Module 9: Other technical aspects
Module 10: Preparation for the CISMP exam
Course included Official BCS Course Materials and BSI created course slides (Provided digitally for online training)
Final Practice Exam and sample questions
Certificate of Attendance