Practitioner Certificate in Business Continuity Management (PCiBCM) ISO 22301 training course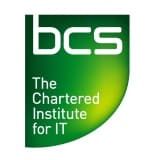 The Practitioner Certificate in Business Continuity Management (PCiBCM) course is designed to provide a hands-on approach to all stages of the business continuity management (BCM) lifecycle from conducting a business impact analysis to the exercising of business continuity plans.
Making full use of current standards (including ISO 22301), students are able to make a significant contribution to the BCM process when returning to their organisation. The PCiBCM course and associated qualification provides the opportunity for those already serving as business continuity professionals to enhance or refresh their knowledge and, in the process, gain a recognised industry qualification, regulated by the British Computer Society (BCS).
This is useful to both the individual and the employer in terms of attesting to the level of professional ability an individual has attained.
The InfoSec Skills PCiBCM course primes the student with all the knowledge needed to sit the BCS's PCiBCM examination.
Who should attend?
The certificate in Business Continuity Management is intended for (but not limited to) those who are involved in the areas of business continuity and disaster recovery. It will provide guidance to the student in good business continuity management practice, and assist the path to BS 25999 accreditation.
What will I learn?
The programme is broken into eight modules:
Module 1: Introduction to business continuity management
Module 2: Business continuity programme management
Module 3: Understanding the organizations
Module 4: Determining the business continuity strategy
Module 5: Business continuity response
Module 6: Exercising, maintenance and review
Module 7: Embedding business continuity awareness
Module 8: Preparation for the PCiBCM examination and mock exam
How will I benefit?
Gain a recognized industry qualification, regulated by the BCS The Chartered Institute for IT
What's included?
Lunch
Refreshments
Comprehensive course notes
A certificate of attendance
Exam delivery on the final day