Certified Information Security Manager (CISM®) training course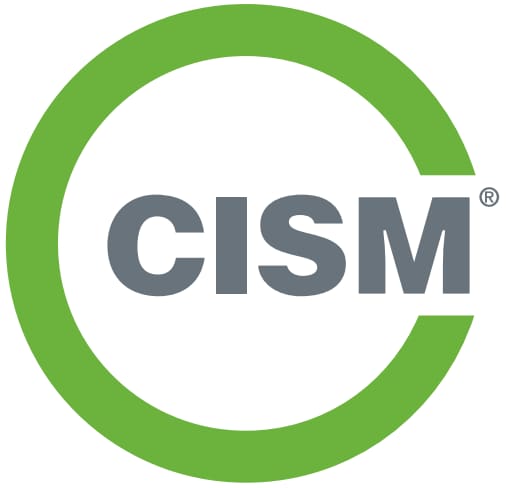 Enhance your career with our Certified Information Security Manager (CISM) training course. With recent independent studies consistently ranking CISM as one of the highest paying and sought after IT certifications, it's a great course to help with your professional development. Plus it provides executive management with assurance that you have the required experience to provide effective security management and consulting services.
Our intensive 4 day cybersecurity training is based on the ISACA framework, which has five domain areas that relate to the role of a CISM. You will learn about each of these domains in detail, giving you the knowledge and skills to develop and manage a
resilient information security program.
Duration: 4 days
Find out more
Our training team will be happy to answer any questions you may have.
Who should attend?
This training course is for professionals who have 3-5 years of recent full-time professional work experience in information security management.
CISOs
CIOs
CSOs
Information security professionals
Information security managers
Those with management responsibilities
Information security staff
What will I learn?
This training provides an extensive review of information security concepts and industry best practices, covering five key areas:
Information security governance
Risk management
Information security program management
Information security management
Response management
How will I benefit?
You'll understand how to establish and maintain the necessary frameworks that will ensure information security strategies are aligned with business objectives, and consistent with applicable laws and regulations
Confidently identify and manage information security risks to achieve business objectives
Be familiar with industry accepted terminology and practices used by information security professionals
Gain the necessary knowledge and skills for the ISACA CISM exam
What's included?
Lunch (classroom only)
Comprehensive course notes
A certificate of attendance
Please note: the ISACA CISM exam is not included in the course fee and needs to be booked directly on the ISACA website. On completion of the exam you will be awarded Certified Information Security Manager Status.