Operational excellence
Operational excellence
Create optimum process performance for your business
Create optimum process performance for your business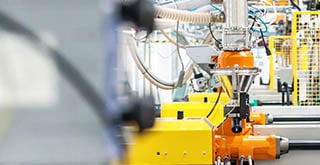 Operational excellence
Organizations need to strive for operational excellence to create value and to sustain business growth. A well-structured programme that delivers continuous improvement can drive performance by achieving more with less.
For every organization, the path towards excellence needs to match its value and objectives, with the right focus to get results. Operational excellence comprises three main elements that are pivotal to this path, supporting with smooth operations, enhanced skills and making your ideas work:
At BSI we focus on harmonizing these three elements so you can develop a sustainable business. Our solutions help you achieve and maintain a balance between financial gains, customer needs, operational process and continual personal development within the organization.
Process management
Manage the input to get the desired output. To ensure a process is properly managed it requires a two-pronged approach.
Problem solving for day to day operations
An essential skill for any organization - be it in the workplace or on a personal basis. Having the right problem solving methodology, with both quantitative and qualitative tools, enables you to solve the problems in an effective and efficientmanner
Continual process improvement to effectively achieve business goals
A proactive approach to identify, analyse and improve existing business processes towards optimization.
Our problem solving and process improvement training includes::
Lean, Six Sigma
Lean Sigma, Business Process Improvement (BPI)
Kaizen
Problem solving methodologies
Key performance management
What gets measured, gets managed
Performance Management provides your organization with the direction and focus to achieve your goals.
Our approach starts with understanding your vision, mission and strategy, including desired results and key performance indicators (KPIs).
This enables us to provide the required training to expand your focus beyond overall business goals to specific measurable indicators at all levels from organizational to departmental, and finally - individual.
We provide you the skills to manage organizational performance seamlessly, avoiding obstacles so you reach your goal directly.
Guided innovation management
More and better: faster
For innovation management creativity is the core and the end goal is a change in business processes.
Ideas remain as ideas if we don't implement them. Therefore, it's important to adopt a structured approach from brainstorming to generating useful ideas. At BSI we use the TRIZ-based principles to help you generate innovative ideas in the fastest possible timeframe with a focus on effective solutions.
Our Guided brainstorming and innovation process is a systematic technique that can be used by individuals and teams to address well-defined and complex problems.
Guided brainstorming and innovation process




By training with us you get the skills to establish a framework for cross functional teams to accelerate innovation in both process and product design. Turn your ideas into actions by working with us.
Operational excellence with BSI
Our experienced team are here to help you work towards operational excellence. Whether it's public training or in company sessions, we can support with:
Certifying change agents
Conducting Train-the-Trainer for specific Operational Excellence toolset
Conducting training & workshop for all levels
Conducting in-house programme deployment
---