ISO 22301 Business Continuity Management System
ISO 22301 Business Continuity Management System
Minimize the impact of disruptive incidents
Minimize the impact of disruptive incidents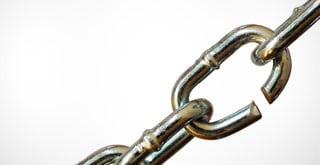 What is ISO 22301?
Understand and prioritize the threats to your business with the international standard for business continuity. ISO 22301 specifies the requirements for a management system to protect against, reduce the likelihood of, and ensure your business recovers from disruptive incidents.
What are the benefits of ISO 22301 business continuity management?
Identify and manage current and future threats to your business
Take a proactive approach to minimising the impact of incidents
Keep critical functions up and running during times of crises
Minimize downtime during incidents and improve recovery time
Demonstrate resilience to customers, suppliers and for tender requests
Why BSI?
We pioneered standards more than 100 years ago and today we're the market leader. We help over 80,000 clients ranging from top global brands to small ambitious businesses in 193 countries worldwide to gain an edge over their competition. As one of the few organizations that understands standards from start to finish, we don't only assess how well you're meeting them, we create new standards from scratch and train teams globally to use them and perform better. Our knowledge can transform your organization.