Global Reporting Initiative (GRI) Certified Training Course
Global Reporting Initiative (GRI) Certified Training Course
Understand the GRI Sustainability Reporting process as per the GRI Standards.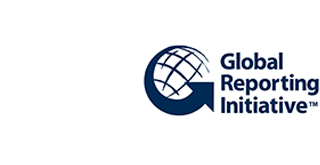 GRI and Sustainability Reporting
GRI has pioneered sustainability reporting since the late 1990s, transforming it from a niche practice into one now adopted by a growing majority of organizations.The GRI reporting framework is the most trusted and widely used in the world.
GRI Sustainability Reporting Standards
GRI Sustainability Reporting Standards (GRI Standards) help businesses, governments and other organizations understand and communicate the impact of business on critical sustainability issues. Some of the distinctive elements of the GRI Standards – and the activity that creates them – include:

Multi-stakeholder input:
Our approach is based on multi-stakeholder engagement, representing the best combination of technical expertise and diversity of experience to address the needs of all report makers and users. This approach enables us to produce universally-applicable reporting guidance. All elements of the Reporting Framework are created and improved using a consensus-seeking approach, and considering the widest possible range of stakeholder interests which includes business, civil society, labor, accounting, investors, academics, governments and sustainability reporting practitioners.

A record of use and endorsement: Of the world's largest 250 corporations, 92% report on their sustainability performance and 74% of these use GRI's Standards to do so. With over 23,000 GRI Reports recorded in our database, sustainability reporting using the GRI Standards continues to grow. New audiences for sustainability information, like investors and regulators, are now calling for more and better performance data. Annual growth in the number of reporters is expected to continue, as we work towards a key area of our strategy: more reporters and better reporting.

Governmental references and activities: Enabling policy is a key aspect of our overall strategy and we work with governments, international organizations and capital markets to further this agenda. As a result of our work, 35 countries use GRI in their sustainability policies and look to us for guidance as the world's most widely used sustainability reporting standards. In addition we have long-standing collaborations with over 20 international organizations such as the UNGC, OECD and the UN Working Group on Business & Human Rights.

Independence: The creation of the Global Sustainability Standards Board in 2014, and related
governance structure
changes, have strengthened the independence of the standards aspect of our work. Our
funding approach
also ensures our independence. GRI is a stichting – in Dutch, a non-profit foundation – with a business model that aims for a degree of self-sufficiency. Funding is secured from diverse sources; governments, companies, foundations, partner organizations and supporters.

Shared development costs: The expense of developing GRI's reporting guidance is shared among many users and contributors. For companies and organizations, this negates the cost of developing in-house or sector-based reporting frameworks.
---