ISO 50001 Energy Management Systems
ISO 50001 Energy Management Systems
Manage the risks surrounding your future energy supply
Virtual Online Trainings for you on our Connected Learning Live Platform
Connect with us : +91 80815 80815
Manage the risks surrounding your future energy supply
Virtual Online Trainings for you on our Connected Learning Live Platform
Connect with us : +91 80815 80815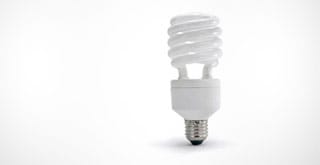 About ISO 50001 Energy Management
Used by large and small organizations across the world to manage and reduce energy use and costs, ISO 50001 is an excellent framework to help implement an energy management system (EnMS).
From large retailers to smaller manufacturers and small businesses, the standard offers organizations the opportunity to become more resilient against energy costs and availability.
Whether you're interested in certifying to ISO 50001 to reduce costs, comply with legislation or increase your sustainability, implementing the standard provides a systematic approach to achieving all three.
Our clients report many different benefits of implementing a certified energy management system.

What are the benefits of ISO 50001 Energy Management?
Identify and Manage the risks surrounding your future energy supply
Measure and monitor energy use to identify where to improve efficiency
Improve overall performance to cut energy consumption and bills
Reduce carbon emissions and meet government reduction targets
Demonstrate environmental credentials to increase tender opportunities
BSI is here to help you transition
Our implementation guide walks you through the standard clause by clause to help you understand what your organization will have to do to meet the ISO 50001:2018 requirements
> Download the implementation guide
Although some of the content has been moved around within the standard, a lot of the content is very similar. Our mapping guide aligns the new standard to the structure of the old standard so you can reference it as you plan your ISO 50001:2018 EnMS.
A key change is the required involvement of senior management. Our CEO brief was created to help you educate your organization's leaders on what the new standard is all about.
Adopting your EnMS to the new standard will have its challenges, so we've created a step-by-step journey to help you start preparing.
How our BSI verification works
The PAS 2060 standard specifies a four-stage process to demonstrate carbon neutrality. This involves:
Assessment of GHG emissions based on accurate measurement data
Reduction of emissions through a target-driven carbon management plan
Offsetting of excess emissions, often by purchasing carbon credits
Documentation and verification through qualifying explanatory statements and public disclosure.
Through independent BSI verification to PAS 2060, your business can demonstrate that it has met these requirements. You can show you are serious about sustainability, responding to the challenge of climate change and contributing to the UNSDGs, while enhancing your organization's performance and resilience.
---