ISO/TS 16949:2009
Automotive Quality Management
ISO/TS 16949:2009
Automotive Quality Management
Product quality for the automotive industry
Product quality for the automotive industry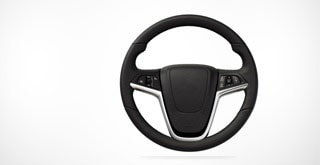 ISO/TS 16949 Automotive Quality Management
ISO/TS 16949 is the globally recognized quality management standard for the automotive industry. It brings together standards from across Europe and the US and provides a framework for achieving best practice with regards to the design and manufacture of products for the automotive supply chain.
The standard has been developed by the International Automotive Task Force (IATF) and brings together common processes from across the industry sector. IATF comprises of nine member vehicle manufacturers - Ford, GM, Chrysler, BMW, VW, Daimler, Renault, PSA Peugeot Citroen and Fiat - along with national automotive trade organizations from USA, UK, France, Germany and Italy.
ISO/TS 16949 is based on the internationally recognized quality management system standard, ISO 9001, and promotes continual business improvement by emphasizing defect prevention and reducing variation and waste in the supply chain.

Shaping ISO/TS 16949 to fit the needs of your business
ISO/TS 16949 is used by automotive companies of all types andsizes. BSI recognizes however that each organization will takea different approach when it comes to quality management. Introducing ISO/TS 16949 need not be an expensive process -we'll help you shape a project plan with the systems you alreadyhave in place and can also accommodate the requirements ofsmaller organizations who may have different challenges.
---