Waste and recycling
Waste and recycling
We help organizations manage their resources and address industry challenges.
We help organizations manage their resources and address industry challenges.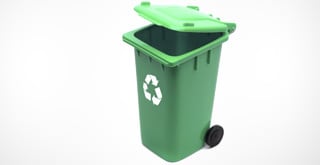 Waste and recycling
With approximately 228 million tonnes of waste every year in England alone, landfill operators have a duty of care to both the environment and their workforce. Heavily regulated by legislation at UK and EU level, the industry is subject to emotive and sensitive issues. BSI can help you protect the environment, your reputation and your staff with the adoption of standards to implement successful management systems, including ISO 14001 (Environmental Management), BS OHSAS 18001 (Occupational Health and Safety) and ISO/IEC 27001 (Information Security).
Landfill sites are heavily regulated by the Environmental Permitting Regulations (England and Wales 2010) and the European Directive on the Landfill of Waste. In addition they are challenged with the negative stigma associated with waste going to landfill sites.
ISO 14001 is the internationally recognized standard that outlines how to put an effective environmental management system in place. It can help you deliver considerable environmental, economic and social benefits by providing a framework for managing sustainability, whatever your size, sector or geographical location. ISO 14001 embeds the requirements for an environmental management system into business operations, and can help waste and recycling organizations to:
Meet regulatory compliance
In such a heavily regulated industry there are huge risks surrounding breaches of environmental legislation. ISO 14001 provides a mechanism for complying with legal and industry requirements, protecting your organization from heavy fines, clean up costs, and the possibility of criminal convictions.
Prevent pollution
A lot of work is required to deal with landfill gas from decomposing items and leachate. Left unmanaged, it can escape into the atmosphere or water sources leading to an environmental and commercial catastrophe. ISO 14001 provides a framework to help manage and reduce your environmental impact and the associated threats such as fines, breaching legislation and bad publicity.
Stakeholder relations
Landfill sites may be at high risk from negative PR. With legislative demands from the government, pressure to reduce operational costs for customers and the worry of complaints from the local community, there are many stakeholders to consider. Through the adoption of ISO 14001, you can show that you care for the environment and enhance your reputation, giving your organization the competitive edge and helping you to attract new business.