Electric vehicle charger testing and certification
Electric vehicle charger testing and certification
Ensuring trust and confidence in EV chargers
Ensuring trust and confidence in EV chargers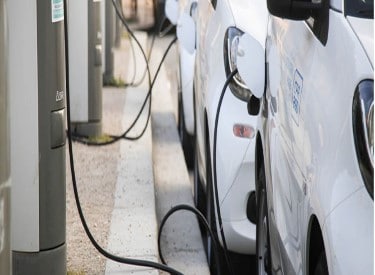 Powering confidence in electric vehicle charging
As the world becomes driven by sustainability, we will drive more electric cars and vehicles.
As future-ready consumers, powering our cars with electric vehicle chargers will become part of our everyday lives. However, with new technologies, there are new considerations around safety, performance, and reliability. That's why it's important to be able to look for an independent mark of trust for reassurance of the safety and quality of an EV charger.
BSI provides a robust testing program to ensure that you can identify products that meet the high Kitemark safety, performance, and quality standards. You can have confidence in any EV charger that is BSI Kitemark certified.
Resources
BSI can offer a whole range of solutions to the vehicle charging market from: