Preparing for growth
Preparing for growth
Take the next step on your journey to certification with a BSI Gap Assessment
Take the next step on your journey to certification with a BSI Gap Assessment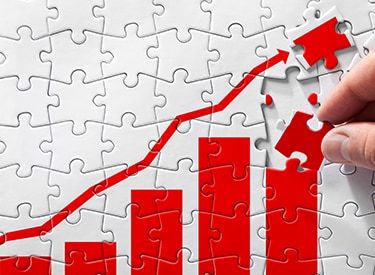 A gap assessment provides you with a risk-free method of assessing your current situation against future goals. Typically, this is based on using national and international standards to improve your organization's performance.
With a BSI gap assessment, you get the expertise of an independent auditor to take a closer look at your existing processes and procedures. This is then benchmarked against the requirements of the standard you want to achieve.
This gives your organization a view of any potential oversights or weaknesses, so you can take the appropriate action. It's also a good introduction to more formal auditing and gives your team the opportunity to understand what a certification audit will entail.
Is it for me?
You can benefit from a gap assessment if any of the below apply to you:
You're thinking about achieving certification, but don't know where to start
You've read a BS or ISO standard and you want to implement it
You've started implementing a management system and want to measure your progress
You've already achieved certification to one or more management systems, and would like to achieve another
You don't need to have implemented a management system before undertaking a gap assessment. In fact, it can help you prepare your implementation plan or brief a consultant.
The benefits of a BSI gap assessment
A BSI gap assessment can help you:
Identify opportunities to improve your management processes, so you can take the right action to drive performance
Give your stakeholders confidence in your organization's readiness for attaining the standard and achieving certification
Clarify the effort needed to achieve your desired standard using our independent observations, so you can plan resources, brief your team and get it right first time
How it works:
The gap assessment can be undertaken remotely or at your chosen location – remote audits can provide greater flexibility, particularly if you want to move quickly
We'll review your processes and information to identify potential gaps against the requirements of your chosen standard
You'll receive a detailed written report, so you know what actions to take to get closer to your goal
---