Management System Certification case studies
Integrated management systems and business continuity certification strengthen Ciena's position

Ciena, a global leader of the telecommunications industry, collaborates with customers worldwide to maximize the potential of their networks and fundamentally change the way they perform and compete. They partnered with BSI to implement a Business Continuity Management System and move to an integrated management systems audit model across their global operations.
Afton Chemical commits to continual improvement with Responsible Care certification

Afton Chemical Corporation, a global leader in petroleum additives, partnered with BSI to achieve RC14001 certification. As a member of the American Chemistry Council and founding member of the Responsible Care initiative, they understand the certificate will optimize performance, improve consistency and align company EHS standards, policies, and procedures on a global basis.
Microsoft sets a high bar for Information Security

BSI has certified several Microsoft divisions that provide Trusted Cloud Services to ISO/IEC 27001, including Microsoft Office 365, Microsoft Azure and Microsoft Dynamics CRM services as well as Online Data Centers and Physical Infrastructure and has verified conformance of each to ISO/IEC 27018, the first international cloud privacy standard.
ISO/IEC 27001 Positions InteliSecure for Growth, Leadership in Data Loss Prevention Industry

Having achieved a distinguished name for itself by helping customers obtain their ISO/IEC 27001 certifications and preventing critical data loss as a managed security service provider, InteliSecure sought its own certification to better secure internal and customer assets, codify the details of its disaster recovery plan, and position the company for growth.
Hanlock-Causeway becomes first in US Refractory Hardware Industry to Certify to ISO 9001

Hanlock-Causeway Company manufactures a wide range of refractory anchorage hardware products for very high-temperature construction applications that exceed 2000 degrees Fahrenheit. Soon after obtaining ISO 9001 certification for its Tulsa facility (Houston will be certified at a later date), work started to become more standardized and errors and wasted materials reduced.
Pressure Systems International

ISO 9001 Quality Management case study.
P.S.I. spent several months preparing for its ISO 9001 certification testing,but the company began realizing benefits almost immediately. Ottemann hired a local quality consultant with valuable experience to "bring life" to P.S.I.'s program. He immediately got to work helping P.S.I. write quality manuals, work instructions, training processes and procedures and more.
Cirrity

ISO/IEC 27001 and CSA STAR Certification case study.
Going through the process of obtaining its ISO/IEC 27001 and CSA STAR certification has helped Cirrity mature as an organization. It has also resulted in an increased focus on management oversight and formalization of the company's security program, both of which go above and beyond the specifications of PCI Level 1 or SOC 2.
Storm Copper Components

ISO 9001 – Quality Management
Storm Copper Components, Co.manufactures custom copper connectors for the original equipment manufacturers, electrical contractors and system installers in the wireless, telecommunications, power, and alternative energy markets. Their customers enjoy the speed and efficiency of advanced computer-controlled fabrication, with the option of flexible tooling that eliminates expensive hard-die costs. Storm Copper Components offers quality control standards and rapid delivery of custom copper parts, enabling the company to ship at a rate of 20,000 connectors per day.
Burton Metal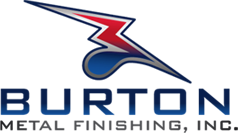 ISO 9001 Quality Management
The implementation of the ISO 9001-2000 Quality Program has further established Burton Metal Finishing, Inc. as an industry leader, providing quality parts that meet or exceed industry standards.
Lenco PMC

BSI Solutions Package
The company referred to itself as ISO 9001 compliant to its clients and potential customers.This approach worked for many years,but in 2010 the company realized it was missing out on an increasing number of opportunities to bid on new and follow on business. Customers were making it clear that they only wanted to work with ISO 9001 certified suppliers.
McQuay Americas Gets Lean and Green with Entropy™ Software

ISO 14001 Environmental Management
Targeting its environmental and sustainability program, efforts were set in motion to meet corporate objectives that align with Daikin's policies, including minimizing greenhouse gas production,reducing the creation of waste water,decreasing the amount of waste sent to landfills, and reducing chemical emissions.
Precision MicroFab Benefits from BSI's Diversity in ISO Certification

ISO 9001:2008 Quality Management and ISO 13485: 2003
Precision MicroFab is a newcomer to the ISO quality certification world. According to Chris Selley, President at Precision MicroFab and the company's owner, the primary decision to become ISO 9001: 2008 and ISO 13485: 2003 certified was to comply with major medical device companies' requirements for quality and regulatory certification.
Apto Solutions Inc. Ensures Ongoing Operational Improvements

ISO 9001 - ISO 14001 - OHSAS 18001
Since implementing ISO 9001, ISO 14001,and OHSAS 18001, Apto has improved its bottom line by more than $150,000 per year. The company has also significantly increased the number of days without an injury. Safety walks and checklists enable supervisors to point out situations of concern and encourage employees to take ownership of safety issues. Other savings are being realized with the reduction of time spent on the processing of incoming inventory. This enables Apto's managers and employees to work as efficiently as possible despite the widely fluctuating workflow that is the nature of Apto's business.
ISO/IEC 27001 Certification Enables DocuSign To Provide Customers With Enhanced Protection

ISO/IEC 27001 Information Security
Certification shows that the company is audited to a higher standard than just general controls. DocuSign's implementation of a "Plan Do Check Act"(PDCA) cycle and its use of risk analysis lead to new realizations about how and when to make improvements and help to spot important trends. This enables DocuSign to focus its budget, resources, and personnel in the proper places.
RenewData Gains Competitive Advantage with ISO/IEC 27001 Certification

ISO/IEC 27001 Information Security
Implementing ISO/IEC 27001 and being audited to the standard every year has helped RenewData assure current and prospective clients of the company's commitment to security. Customers that once felt the need to regularly monitor RenewData with close scrutiny, now know they can trust the company to meet ISO/IEC 27001 certification requirements.