Customized audits
Customized audits
COVID-19 response
Health, safety and wellbeing | Workplace hygiene | Business continuity | Food safety | Supply chain
COVID-19 response
Health, safety and wellbeing | Workplace hygiene | Business continuity | Food safety | Supply chain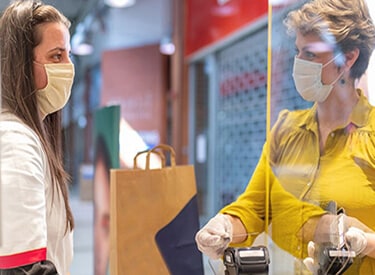 Reopen and rebuild with BSI customized audits
Ensure your key risks are identified and managed effectively as you respond to COVID-19.
Recognized international standards, risk methodologies, protocols and procedures will be increasingly relevant as you begin to recover from the COVID-19 pandemic and rebuild your business.
It's important that you have access to the tools and support relevant to you – whether that's to reopen to get back on track or to maximize opportunities that enable you to diversify and thrive.
Our focus is to help you manage risks and opportunities in areas such as health and safety, privacy and information security, supply chain resilience and business continuity, through
Relevant knowledge, insights and resources
Audits against internationally recognized standards and best practices
Reports highlighting strengths and gaps in your current approach to risk evaluation and mitigation
Identification of opportunities to drive improvement