International Organizational Resilience Awards
International Organizational Resilience Awards
Sponsored by BSI
Sponsored by BSI

Why not enter in one or more of 18 Organizational Resilience Award categories?

BSI is proud to be the headline sponsors of the inaugural International Organizational Resilience Awards which showcases what leading an organization through uncertain times involves and how they overcame unprecedented challenges.
Sharing your experiences of the transformative challenges your teams faced will enable others to understand how to drive improvements in organizational resilience, raise the profile of your organization as an exponent of best practice and go further to protecting the livelihood and safety of others in the future.
The judges are selected from an impartial and experienced international panel who in the first instance, will review short written submissions. If selected for the short-list, participants will then be asked to submit a short video to support their case and if successful be selected for the final short-list, culminating in a virtual award ceremony on 17 November 2021.
If you are proud of how your organization has adapted and responded to the events of last year we invite you to tell your story of organizational resilience to showcase what best practice looks like, the results you achieved to inspire future generations of leaders.
Good luck with your submission.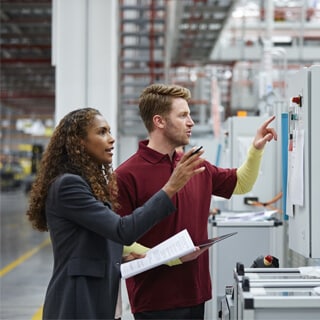 Organizational Index Report 2021
This year's BSI Organizational Index Report revealed many of the difficult leadership decisions that had to made to enable their organizations to bounce back from the extraordinary challenges of 2020. These decisions, often had to be taken with great speed, especially when it came to their caring for their most valuable resource, their people. Leadership's responsibility was also to protect their organization, to build back better and be future ready for their "next normal".