When reliability matters most, trust the BSI Kitemark™
When reliability matters most, trust the BSI Kitemark™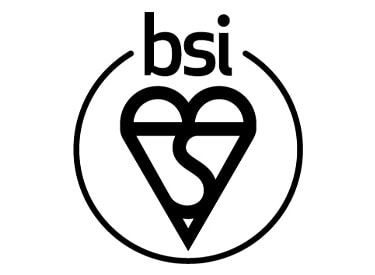 No matter which field of procurement you work in we understand that you routinely deal with a wide variety of demands and constraints. Furthermore, we understand that you strive to meet all these to deliver value to your organization, your customers and your role. What you really need is a tool that will help you meet all these challenges, satisfy the demands and gain the confidence and respect of stakeholders and customers alike. The tool is the BSI Kitemark.
Find a BSI Kitemark approved product or service

Save cost and time
BSI Kitemark businesses need to have robust quality systems in place to help them reduce or eliminate excessive cost and waste. As such a BSI Kitemark scheme offers a blue-print for better more efficient business performance with fewer mistakes. This in turn gives you the assurance that by choosing a BSI Kitemark supplier you will get more competitive quotes and a high quality of product or service. By making sure that the products or services that you specify are good, safe and reliable you can avoid any further costs or delays in replacing faulty or non-performing products. 88% of UK adults say that they trust BSI Kitemark products more than others. (Source: GfK NOP Survey 2006)
Reduce risk
Choosing a BSI Kitemark product or service shows your due diligence and duty of care to your organization, staff, colleagues, partners and customers as it demonstrates that you have employed the very best standards of service, competency, delivery and fairness in your procurement activities. 93% of UK adults believe that a Kitemark product is safer.*
Addresses Health & Safety and Corporate Manslaughter Act obligations
In light of the Corporate Manslaughter & Corporate Homicide Act 2007 and Health & Safety (Offences) Act 2008, managers of many procurement sectors are under pressure to show that they have applied best practice by specifying products or services that are fit for purpose and demonstrated that a duty of care has been delivered. By choosing to use BSI Kitemark products or services, managers can help to show that they have taken their responsibilities seriously.
Make faster but solid decisions and give reassurance
By selecting BSI Kitemark products or services you can be sure that they will deliver a safe, quality and consistent product. This can save you considerable time and research when selecting suppliers as you can be sure that a BSI Kitemark supplier will come up to scratch every time. You can therefore make faster and more informed decisions as well as being reassured that your decision making is sound. 88% of UK adults believe that a BSI Kitemark shows a reputable company. (Source: GfK NOP Survey 2006)
Achieve best value
Buying good quality, safe and reliable products and services is always the best option for long term benefits. This is especially true where the function of those products or services impacts on the lives of your customers or communities. By selecting BSI Kitemark products or services you can be sure that the money
Deliver consistent quality and reliability
The essence of a BSI Kitemark scheme is that it ensures the delivery of a safe, fair product or service of consistent quality. This is monitored through the on-going assessment that every BSI Kitemark company has to undergo to maintain their BSI Kitemark status. Any company not maintaining the BSI Kitemark standards will have their BSI Kitemark withdrawn. You can be sure therefore that a BSI Kitemark product will deliver the quality you expect. 91% of UK adults state that a BSI Kitemark reassures them of quality. (Source: GfK NOP Survey 2006)
Enhance your reputation by association with a UK Business Superbrand
BSI and the BSI Kitemark have been awarded Business Superbrand status for a number of years. A Business Superbrand is one which has established the finest reputation in its field, and offers customers emotional and/or tangible advantages over competitors which customers want, recognise and are confident about investing in. Business Superbrands must represent quality, reliability and distinction.
Demonstrate best practice in procurement
The essence of BSI Kitemark schemes is the continual assessment that products and services undergo. Not only do BSI Kitemark products and services get tested and assessed at the outset but are regularly checked to ensure that they continue to deliver the BSI Kitemark standards. Because of this you can demonstrate that you have employed "best practice" to the procurement process. 77% of UK adults believe that a Kitemark product shows an intelligent purchase. (Source: GfK NOP Survey 2006)
Twitter

We have a twitter feed covering all you need to know about the Kitemark and BSI.
Follow @BSI_UK for general news, information and updates.
---