BSI Kitemark™ When it matters most for consumers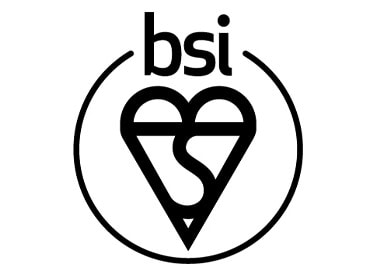 When it matters most, trust the BSI Kitemark™
A BSI Kitemark gives a product or service immediate status – hard earned through rigorous tests at a BSI centre of excellence, or through rigorous assessments.
Look for the BSI Kitemark
First registered in 1903, our highly recognized quality mark confirms that a product or service has been thoroughly tested and checked, time and again, and proven to meet a recognized industry standard or need. It's a voluntary mark manufacturers and service industries use to demonstrate safety, reliability and quality.
Find a BSI Kitemark approved product or service

When safety matters most
When lives depend on the safety of a product or service, a BSI Kitemark will deliver real peace of mind. As a notified body, we're trusted to test products in our laboratories against industry recognized standards. From protective eyewear, to complex respiratory equipment and fire equipment, we help manufacturers prove where safety is paramount, a product has been proven to meet the agreed high standard.
When quality matters most
From pipes to concrete and valves to ladders, we're able to test most products. The expertize of our test engineers and technical specialists means that a product has been checked to meet optimal standards, from extremes of temperature, weathering and endurance testing to name a few.
When reliability matters most
For household and commercial gas and electrical appliances, we test everything from cookers to barbecues, fireplaces to emergency lighting, medical devices and electronic components. Resistance to heat and fire, insulation resistance, protection against electrical shock are just some of the tests we conduct at our Centres of excellence.
Are you a business?
Manufacturers and service providers chose the BSI Kitemark to help reduce risk, differentiate their products in the market and reassure customers.
Do you source or specify products?
If you're looking for a straight-forward solution to sourcing reliable products and services, look for a BSI Kitemark.
---