Lean Six Sigma
Lean Six Sigma
Improve processes, reduce waste and enhance customer satisfaction.
Improve processes, reduce waste and enhance customer satisfaction.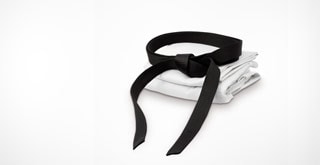 Lean Six Sigma
Building an Improvement Culture with Lean Six Sigma
What are your greatest business challenges?
For many these include a need to reduce costs, increase customer satisfaction, improve process efficiencies, decrease risk, develop resilience and grow at the same time.
If the above challenges describe what your business and your people face, why not consider using the Lean Six Sigma methodology to address them?
The tools and philosophies that underpin Lean Six Sigma provide a perfect way of building a sustainable improvement culture and level of process excellence.
There's no certification to prepare for, or necessarily for the requirements of any particular standard. Nor will BSI be required to come and audit you.
Lean Six Sigma with its relentless pursuit of the removal of non-value added activities and drive towards perfection is a natural choice for organizations looking for sustainable gains and a measureable ROI from improvement efforts.
What is ISO 13053?
Keep your business processes lean, deliver faster and better and boost customer satisfaction with our Lean Six Sigma.
Six Sigma is an approach to business improvement that focuses on the reduction of variation in all work processes. Process variation results in unwanted side effects including defects and inefficient operations. Many of the world's leading companies have adopted this approach to business improvement. The systematic reduction of variation results in high quality processes which in turn leads to customer satisfaction and increased profits.
Learn how Lean Six Sigma helps businesses improve
Learn how a variety of businesses, from e-commerce to subsea industrial coating services use Lean Six Sigma (LSS) to improve their day to day work by allowing them to make better informed decisions so they can reduce waste, duplication, inefficiencies and much more.
Benefits
Higher client satisfaction scores
Lower operational costs
Lower indirect costs
Reduced administration
Greater responsiveness
Lower material waste and rework
Better use of time and resources
Lower internal process and supply chain risk
Faster time to market
Enhanced brand reputation
Greater engagement by workforce
Enhanced skillset available to the organization
Training
Our Lean Six Sigma training courses are specially designed to allow you to attain a high level of competence in business process improvement techniques and more importantly, to make a real difference to your company's performance.
We can help you:
deliver a step change in business performance
champion a programme of improvement activities
drive your or organization towards greater success in terms of quality and delivery performance
Why choose BSI?
We pioneered standards more than 100 years ago and today we're the market leader. We help over 65,000 organizations ranging from top global brands to small ambitious businesses in 150 countries to gain an edge over their competition. As one of the few organizations that understands standards from start to end, we don't only assess how well you're meeting them, we create new standards from scratch and train teams globally to use them and perform better. Our knowledge can transform your organization.  
---