Automotive
Automotive
Improving performance, resilience and safety throughout the automotive supply chain
Improving performance, resilience and safety throughout the automotive supply chain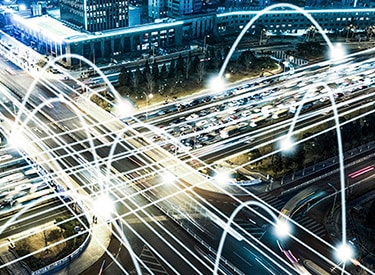 Standards, testing, certification and training
Automotive standards and compliance at a glance
With over 3,000 standards and a range of automotive solutions it can be overwhelming to know where to start. To help you navigate your way, BSI has developed an automotive standards and solutions matrix. Standards have long been setting the bar for excellence in the automotive industry from quality management in the supply chain, to health and safety, environmental management, connected autonomous eco systems, vehicle repair to component testing.
Access and buy automotive standards
You can access our extensive portfolio of British, European and International (ISO) standards through the BSI shop or through our online subscription portal British Standards Online (BSOL). Whether you need a single standard, access to a collection of standards or want to benefit from the value of full membership our vast library of standards can help you turn excellence into a habit and take your business to the next level.
Test, audit and certify to leading automotive standards such as IATF 16949 (Automotive Quality Management), ISO 9001 (Quality Management), BS 10125 (Vehicle Damage Repair Kitemark) as well as ISO 45001 (Occupational Health and Safety), ISO 14001 (Environmental Management), ISO 270001 (Information Security Management) and vehicle component testing services to mitigate the risks of failure in the supply chain, increase customer trust, gain access to global markets and make your organization more resilient.
Our suite of automotive supply chain management (SCM) services and software provide an end-to-end solution for managing quality, mitigating risk, enhancing productivity and promoting safety. Audit a supplier, manage supplier compliance, mitigate supply chain risk, or access our audit-approved supplier database.
Turn our expertise into your experience with BSI training courses to help you understand, implement and audit standards, including IATF 16949 (Automotive Quality Management), ISO 9001 (Quality Management), ISO 45001 (Occupational Health and Safety) and many more. Our academy experts provide in-house training, along with online and classroom courses throughout the UK and across the globe.
All UK World Manufacturer Identifiers (WMI codes) are issued in the UK by BSI. Applications for WMI codes can be accessed here.
Driven by a convergence of social trends and technological advances, a transport revolution is underway, changing not only how we get around, but also the way we access transport. BSI has a strong track record in transportation, dating back to 1901. Today, BSI is a global provider of standards and services to the automotive sector and UK market leader in ITAF 16949 (Automotive Quality Management standard) certification. And BSI is working closely with Government and industry panels too to shape future standards in some of the most emerging mobility technologies, such as cyber security, cyber engineering and CAVs (connected and autonomous vehicles), as well as infrastructure, including electric vehicle charge points.
BSI business improvement services for the automotive industry

Throughout the automotive supply chain BSI helps companies to improve and become more resilient. In this video BSI clients NSK and Baosteel discuss how working with BSI helps them to do this. From knowledge solutions and standards to assurance and professional services BSI works with businesses of all sizes and equips them with the tools, information and services they need to turn today's challenge into tomorrow's success.
Automotive experts: we have a rich automotive heritage, are UK market leaders in IATF 16949 certification and have directly employed sector-experienced teams who receive ongoing training, meaning that we offer our clients a first-class service

Future-looking: we are shaping and developing future automotive standards in emerging technologies such as vehicle cyber security, connected and autonomous vehicles and electric vehicle charging points, helping you future-proof your business

Global reach: we have 84,000 clients operating in 193 countries and 90 offices in 31 countries, meaning we can consistently support clients in their international operations and global expansion plans
How we've helped clients in automotive
Discover how BSI is helping Rosti Automotive build a stable platform for international growth with global system management standards.

Read the full case study >

"We needed reliable support in building strong, constructive systems, and I have 100% faith that BSI can continue to help us achieve our objectives."

Rosti

Discover how the BSI Kitemark for vehicle repair helps Toyota (GB) build the right foundation for customer retention and service.

Read the full case study >

"The Kitemark ensures consistency of repair methods and processes across all of our network of approved accident repair centres. BSI auditors are a valuable resource for us, helping us maintain and monitor the network and improve our service to our customers."

Toyota

Learn how BSI is making a difference to the UK sites of Gestamp, the Spanish company specializing in the design and manufacture of metal components for the automotive industry.

Read the full case study >

"BSI feed into our core values — safety, quality, delivery, cost."

Gestamp
Standards, testing, certification and training