Health, safety and well-being in the healthcare industry
Health, safety and well-being in the healthcare industry
Prioritizing your staff and patients
Prioritizing your staff and patients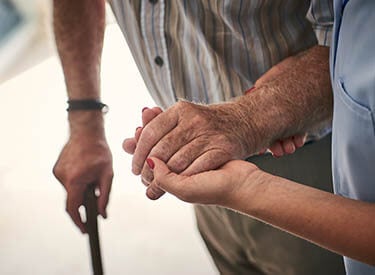 Health, safety and well-being underpins all activity in the healthcare industry and is one of the main issues for teams at every level to address. Workers can operate in high-risk environments and confined spaces or do physically demanding work so creating a safer workplace and reducing the levels of work-related injuries is a high priority.
Best practice health, safety and well-being programmes, implemented from the top down, drive successful and sustainable organizations and boost economies globally by unlocking new commercial opportunities. They help an organization to steer their activities to manage compliance and meet international standards and contractual obligations.
Prioritizing your people ensures the well-being of your employees, inspires trust and ensures your organization is future ready.
Our comprehensive range of solutions can help you to achieve your health, safety and well-being short-term needs and long-term goals. We have a strong track record in protecting people. BSI's pioneering Safe Working Guidance, first published in May 2020 in response to the urgent need to keep workers safe from COVID-19, led to the creation of ISO/ PAS 45005 as an international resource.